It's a wedding at the end of the world in new "Melancholia" trailer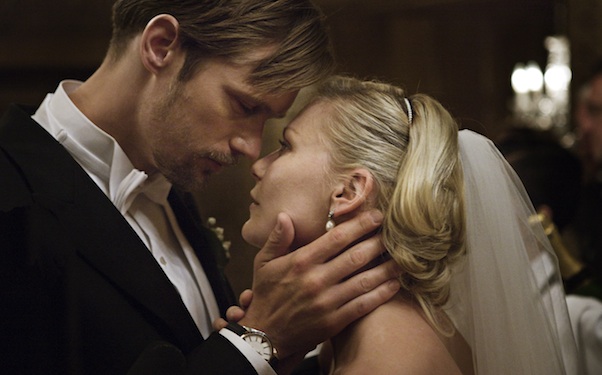 Posted by Rick Marshall on
Weddings are usually a reason for celebration, but what about when the world is ending?
The new trailer for Lars von Trier's "Melancholia" has arrived online, offering a glimpse at what happens when a couple's big day just happens to coincide with a cataclysmic event that could bring an end to humanity.
While Lars von Trier made an early, forced exit from this year's Cannes Film Festival due to anti-Semitic comments he made while doing press for "Melancholia," the film itself is earning heaps of praise from critics for its beautifully shot, poignant perspective on the end of the world as we know it.
In the film, Kirsten Dunst and Alexander Skarsgård play a couple whose wedding happens to fall on the eve of Earth's collision with a planet. The film also stars Kiefer Sutherland, John Hurt, and Charlotte Gainsbourg.
The official synopsis is as follows:
Two sisters find their already strained relationship challenged as a mysterious new planet threatens to collide into the Earth.
"Melancholia" will screen at the Toronto International Film Festival and then at the New York Film Festival before getting a limited theatrical release October 7.
What do you think of the trailer? Chime in below or on Facebook or Twitter.