"In Time" trailer kicks off the countdown for Justin Timberlake's sci-fi thriller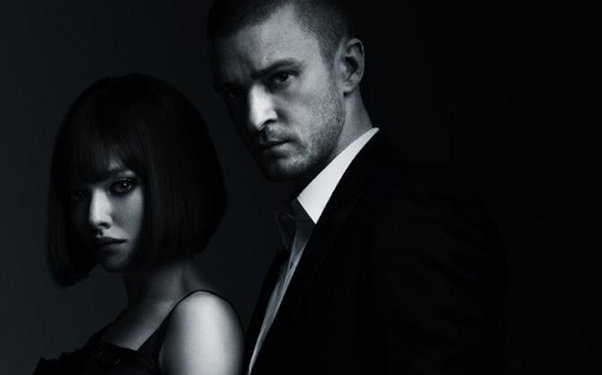 Posted by Rick Marshall on
The new trailer for Andrew Niccol's futuristic thriller "In Time" arrived online this weekend, offering a glimpse at a world where time is money, and the rich are forever young.
Starring Justin Timberlake, Amanda Seyfried, Olivia Wilde, and Cillian Murphy, the film follows a man (Timberlake) who's accused of murder when a rich stranger bequeaths him his remaining hours of life. After taking Seyfried's character hostage, he must figure out a way to clear his name and bring down the system.
Niccol previously directed the 1997 film "Gattaca," which featured a similar plot (a man whose body is deemed too weak to travel into space gets his chance when he meets a recently injured athlete). This time around, the prize isn't space travel but time currency.
In the film, humanity's life span is only 25 years, and people must buy, beg, or steal additional time after they turn 25. Their remaining hours of life are stamped on their forearms, and the number is constantly reduced unless they collect more time.
"In Time" hits theaters October 28.
What do you think of the "In Time" trailer and concept? Chime in below or on Facebook or Twitter.