Guillermo del Toro talks about "inSane" game project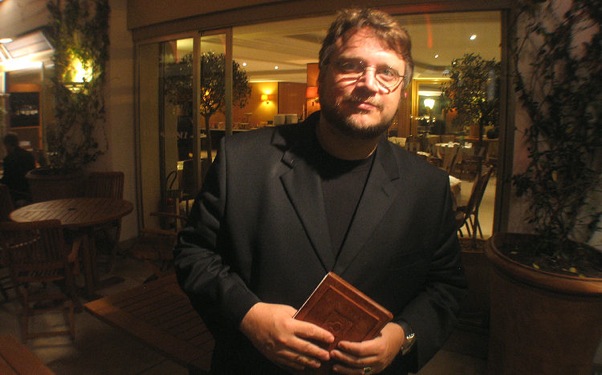 Posted by Evan Narcisse on
Not much word's crept out ever since Guillermo Del Toro announced some months back that he'll be developing a game with American publisher THQ. The "inSane" project's known to be a horror trilogy with a strong Lovecraftian influence, but the first game in the series was described as being years away. It's hard to get excited for anything with such scant details, even if it is the guy behind "Pan's Labryinth" and the "Hellboy" movies behind it.
But, a recent interview with MTV's Multiplayer video game blog, the horror maestro–who's "Don't Be Afraid of the Dark" opens soon–offered up signs of life:
"We've been working for a year. We have two or three more years to go. It's huge. I'm learning a lot. I'm going in with a really, really modest 'I'm learning' approach. I'm a huge gamer but going into constructing it, you have to be respectful of the medium. I'm learning a lot. Talking about the storyline for weeks. We've been designing the creatures, which are obscenely fun and unique. You haven't seen them ever."
Del Toro also makes remarks that make it sound like preliminary work on the gameworld (whatever shape it may take) is well under way. The Volition development studio that made the most recent "Red Faction" games is working with Del Toro and they've shown a facility for creating dynamic open world spaces in previous work. But, Del Toro's blooming relationship with THQ comes as the Hollywood developer's stumbling from the underwhelming performance of recent big releases. The poor showing by "Red Faction: Underground"–the latest entry in their sci-fi action series–led THQ to quell any further development on the franchise. The "Red Faction" TV movie on SyFy didn't set the world on fire, either and any hopes for a series to spin out of that seemed to have been dashed. Similarly, the emotion-driven FPS "Homefront" also fell short expectations, despite narrative oversight from director John Milius ("Red Dawn").
"inSane" might be one of the games that turn THQ's fortunes around, but it still sounds like it'll be a while yet before we get a sense of what the open-world horror experience looks and plays like. THQ's also got other high-profile creators brewing games for them, too, including Tomonobu Itagaki who led development on Tecmo's "Ninja Gaiden" franchise and Patrice Desilets, one of the primary architects of Ubisoft's super-successful "Assassin's Creed" series. While Del Toro will be in good company, there's probably a few years before his game will hit consoles.
What do you want out of "Insane"? Creepy atmosphere? Innovative monster design? Let us know in the comments below or on Facebook or Twitter.