'Green Lantern' sequel will be edgier and darker, possibly with new director, says Warner Bros.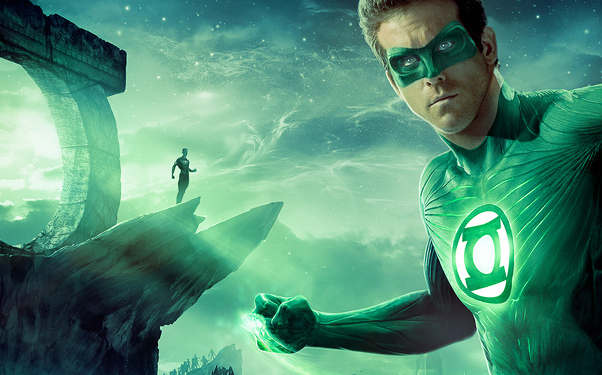 Posted by Rick Marshall on
"Green Lantern" certainly didn't win over many new fans with his disappointing debut on the big screen, but Warner Brothers still believes in the ring-wielding hero's box-office potential — so much so that they're indeed moving forward with a sequel.
According to the L.A. Times, the studio plans to pursue an "edgier" take on Hal Jordan next time around, and could be looking to put a new filmmaker behind the camera when Green Lantern returns.
"We had a decent opening so we learned there is an audience," Warner Bros. film group President Jeff Robinov told the L.A. Times blog Hero Complex. "To go forward we need to make it a little edgier and darker with more emphasis on action…. And we have to find a way to balance the time the movie spends in space versus on Earth."
A script for the "Green Lantern" sequel has been in the works since well before the first film hit theaters, re-teaming original writers Greg Berlanti, Michael Green and Marc Guggenheim for the second film. However, that script could undergo serious revisions if the studio pushes further into darker, edgier territory.
A far more lighthearted superhero story than the recent Marvel Studios movies or Christopher Nolan's Batman franchise, "Green Lantern" was seen by many as occupying a weird spot between family-friendly fare and a serious superhero story, never quite finding its audience.
The Studio hoped to recover some of the costs of making the budget-busting, effects-heavy film in the overseas market, but ticket sales have been weak there, too.
According to Hero Complex, the studio will very likely seek a new director for the sequel, too. The report cites an anonymous source within Warner Bros. as saying the studio wasn't happy with "Green Lantern" director Martin Campbell's work on the film, and will want to go ahead without him in the future.
Even so, if "Green Lantern" doesn't work out, Warner Bros. has more films on the horizon. "The Dark Knight Rises" wraps up Nolan's record-breaking Batman trilogy next summer, and then Zack Snyder's "Man of Steel" — a reboot of the Superman film franchise — arrives in theaters a year later. There's also the possibility of movie focusing on DC's scarlet speedster, The Flash, which has been in development for years. Robinov indicated that the studio has a "solid script" in for that project, and there's still some interest in putting all of DC's primary superheroes on the screen together a la "Avengers" for a "Justice League" movie.