New stills from "The Girl With The Dragon Tattoo" show off Rooney Mara and Daniel Craig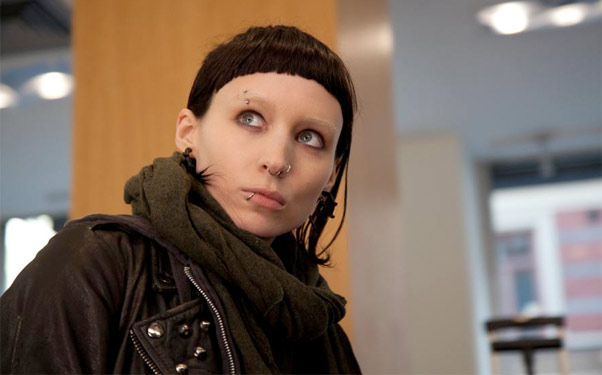 Posted by Aubrey Sitterson on
One of this winter's most talked-about films is David Fincher's adaptation of Stieg Larsson's "The Girl with the Dragon Tattoo." Sure, there's already a Swedish film version out there, but this one's directed by the guy who did "Fight Club," with a Trent Reznor score and far fewer subtitles. What's not to like?
For fans of the potboiler mystery source material, one of the most anticipated elements of Fincher's version is the dynamic between stars Rooney Mara, who plays the eponymous girl, Lisbeth Salander, and Daniel Craig, who is stepping into the role of journalist Mikael Blomkvist. And even if you're one of the six people who haven't read any Larsson's omnipresent novels, these new stills are still a chance to ogle the unfairly handsome Daniel Craig.
The first image shows the two together, with papers spread across a coffee table. It's probably fair to assume that they are part of the Vanger case, but the still doesn't give much away about the two's strange, symbiotic relationship. The second shot tells us even less about characters, but instead gives us a look at the stark, ice and snow covered Swedish landscape that plays such a crucial part of setting the tone of Larsson's novels.
What do you think about the new look at "The Girl with the Dragon Tattoo"? Will Fincher's version surpass the original Swedish film? Will it be better than the novel on which it's based? Tell us in the comments below or on Facebook and Twitter.