"Friday Night Lights": Book to movie to TV series and back to movie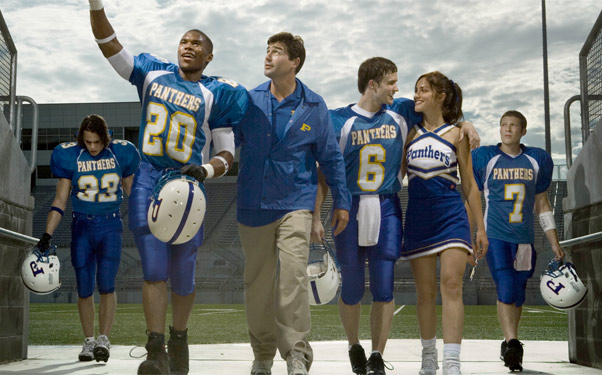 Posted by Aubrey Sitterson on
By the time it drew to an end earlier this year, "Friday Night Lights" had become one of the most critically acclaimed series on television, despite struggling for ratings throughout its five-season run. In news coming out of a Television Critics Association panel for NBC's "Prime Suspect," executive producer Peter Berg announced that the series would be receiving a big screen sequel, which would hopefully begin production next year.
Interestingly, there's already been a film version of "Friday Night Lights," as Berg directed the 2004 film based on the non-fiction book "Friday Night Lights: A Town, a Team and a Dream," written by his cousin H. G. Bissinger. The film, which stuck closely to the novel while eliminating some elements for running time concerns, was the inspiration for the more fictionalized television series.
The new "Friday Night Lights" movie is in development with a script currently being written. The cast of the series, including Kyle Chandler and Connie Britton, is set to return for the film sequel, as is Brian Grazer, who was a producer on the original movie.
Would you opt in for a new "Friday Night Lights" movie? Let us know below or on Facebook or Twitter.