Five Reasons to Watch "Ghost Dog: The Way of the Samurai" Tonight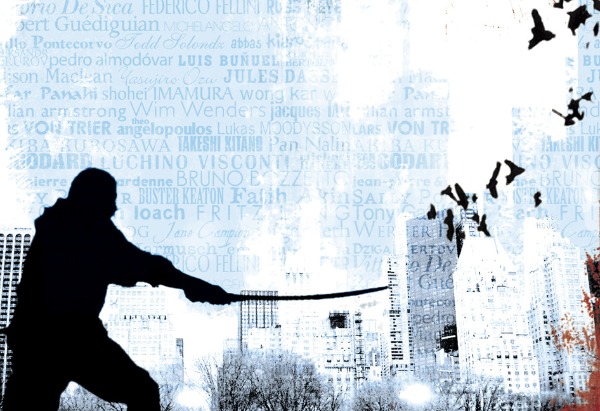 Posted by Melissa Locker on
Director Jim Jarmusch knows how to spin a tale, so when he tackles the life of a modern day samurai, you know the story will be unforgettable. In "Ghost Dog: The Way of the Samurai" Forest Whitaker stars as Ghost Dog, a hit man living in a run-down city in a film that may be an homage to the 1967 film "Le Samouraï." Known for his gift of being able to come and go without people noticing him, Ghost Dog is a self-taught samurai who is obsessed with order and his strict personal moral code, drawn from the philosophies of the Japanese warriors. As every samurai needs a leader to whom he swears loyalty, Ghost Dog has devoted himself the service of Louie (John Tormey), a low-level crime boss who once saved his life. When his leader is threatened, Ghost Dog leaps into action to defend him, despite the personal risk.
If the delectable combination of Jim Jarmusch, Forest Whitaker, and a modern samurai story aren't enough for you, here are five reasons to watch "Ghost Dog: The Way of the Samurai" at 10:20 p.m. ET tonight:
1. Forrest Whitaker. While he won an Oscar for his portrayal of Idi Amin in "The Last King of Scotland," his performance as Ghost Dog, the lone warrior on the path of the samurai, is just as searing, full of quiet depth, and deeply haunting.
2. RZA. The Wu-Tang Clan member's first foray into the world of soundtracks is the pitch perfect complement to Jarmusch's slowly surreal samurai film.
3. Pigeons. Way before anyone was putting on birds on things, the Ghost Dog was up on his roof top guiding his carrier pigeons into flight. The imagery is far more beautiful than any throw pillow with a bird on it.
4. The Ice Cream Man. Ghost Dog's best friend is a Haitian ice cream man named Raymond (Isaach De Bankolé). Ghost Dog doesn't understand Raymond's French and Raymond doesn't understand English, but the two understand each other perfectly.
5. Rashomon. A copy of the 1915 Japanese tale of survival in brutal times is passed from hand to hand, from character-to-character during the film. The movie also eerily parallels some of the book's major themes.
Watch the trailer, then watch the film:
"Ghost Dog: The Way of the Samurai" airs tonight on IFC at 10:20 p.m. ET;
Friday, Aug. 12 at 3:15 a.m. ET; Tuesday, Aug. 16 at 10:30 p.m. ET; Wednesday, Aug. 17 at 3:30 a.m. ET; Sunday, Aug. 28 at 2:15 a.m. ET