Djimon Hounsou to be on the side of the angels in "Paradise Lost"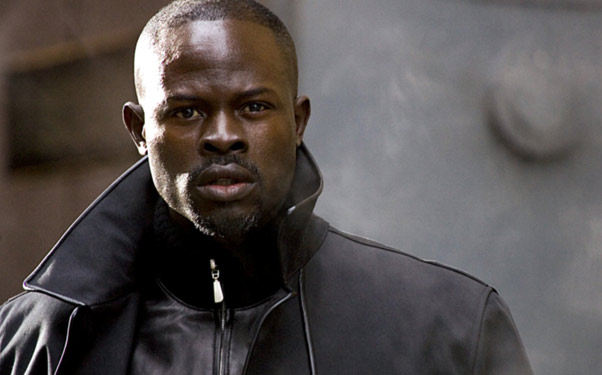 Posted by Aubrey Sitterson on
After over 300 years of experiencing "Paradise Lost" as nothing more than a musty tome of epic poetry, come next year audiences will finally get to experience the story as John Milton meant for it to be told: As a big-budget, stylized special effects bonanza with Bradley Cooper and Ben Walker fighting each other in motion capture suits. As if that wasn't enough, Djimon Hounsou will also be strapping on a suit covered in ping-pong balls as he takes on the role of the angel Abdiel.
The news comes from Variety, where Abdiel is described as "the angel of death." That role deviates significantly from what we remember from our 11th grade English class, however, so we went to check it all out at the font from which all literary knowledge springs: SparkNotes. There, the Abdiel of "Paradise Lost" was described thusly:
"An angel who at first considers joining Satan in rebellion but argues against Satan and the rebel angels and returns to God. His character demonstrates the power of repentance."
Whatever Abdiel ends up being the angel of though, we'll be able to look forward to a totally badass portrayal courtesy of Mr. Hounsou. We like to think that the movie was pitched to him as "'Never Back Down' but with angels," which honestly, sounds pretty neat to us.
What do you think about the most recent "Paradise Lost" casting news? Do you buy Djimon Hounsou as the angel of death? Tell us in the comments below or on Facebook and Twitter.