Ron Howard still hustling to make that "Dark Tower" movie; a patient Javier Bardem still attached to star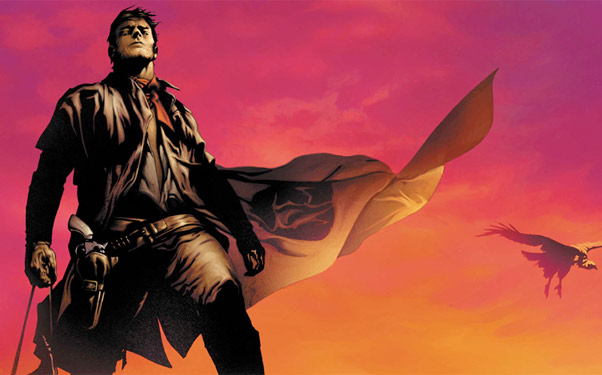 Posted by Aubrey Sitterson on
Last month we brought you the news that Universal Pictures had passed on Ron Howard and Brian Grazer's utterly brobdingnagian multimedia adaptation of Steven King's "Dark Tower." But apparently, when you're rich as all hell and have a project in mind, that kind of thing is only a temporary setback.
Howard and Grazer recently told the New York Post that they are not only trying to move forward with the adaptation of King's massive series of novels, but that they are sticking with the original plan of three movies and a couple of television spin-offs. As to where all the money will come from for their expansive project, Grazer reportedly claimed that Howard is "trying to get outside financing to make it, and distribute it through a major [studio]."
This isn't too much of a surprise, as "The Dark Tower" remains one of King's most impressive and beloved works, and both Howard and Grazer appear completely committed to going through with it. What's interesting, however, is that despite not having a start date or even a studio attached, Javier Bardem is still set to star as the gunslinger Roland Deschain.
What really perked our ears up, however, is not so much that Howard and Grazer are planning to move ahead with the "Dark Tower" television series, but where they mentioned taking them: Netflix. To be fair, they also mentioned taking the project to other networks, but with Netflix's recent push to start developing their own original content, snagging an established franchise like "The Dark Tower" would be a real coup.
What do you think about Howard and Grazer's "Dark Tower"? Is the duo a good fit for the material? Would you watch a "Dark Tower" television series over Netflix? Tell us in the comments below or on Facebook and Twitter.