Daniel Radcliffe gets spooky in "The Woman in Black" trailer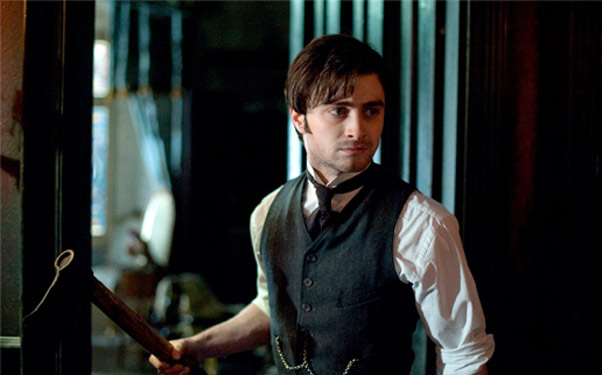 Posted by Brian Jacks on
With Broadway already under his belt, Daniel Radcliffe decided to stretch out yet again for his first post-"Harry Potter" role, headlining the cast of the Victorian horror movie "The Woman in Black." In the film, Radcliffe plays a lawyer who travels to a remote town and discovers that it's in the midst of a scary ghost infestation (is there any other kind?). The pic is based on the acclaimed novel of the same name, which was subsequently adapted into a stage play and a 1989 television film.
"The Woman in Black" director James Watkins plays up the gothic vibe, much in the same way that Tim Burton and Johnny Depp did in the underrated "The Legend of Sleepy Hollow," providing an environment ripe for horror richness. The film is definitely going for the creepy factor, giving the young star ample room to try out a completely new genre.
"The Woman in Black" is scheduled to arrive February 3, 2012.
What do you think of Daniel Radcliffe's new role? Does the trailer make you more likely to check it out? Let us know below or on Facebook or Twitter.