Bruce Willis may soldier up for "G.I. Joe: Retaliation"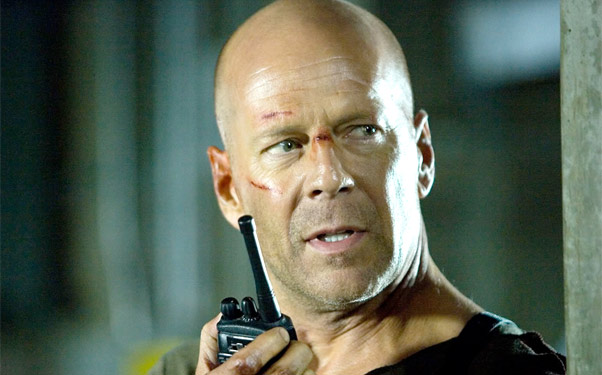 Posted by Aubrey Sitterson on
The rumors have been flying around since earlier this summer, but now, multiple sources are reporting that Bruce Willis has officially entered talks to appear in next summer's "G.I. Joe" sequel.
Both The Hollywood Reporter and Deadline claim that the 56-year-old action star is in negotiations to play the role of General Joe Colton in "G.I. Joe: Retaliation." Though he did not appear in the "G.I. Joe" animated series, Colton is an important part of the franchise's mythology, as he is the original G.I. Joe. Bringing in Willis to play a grizzled, hard-ass war veteran? Sounds like pretty smart casting to us.
If Willis reaches an agreement to enlist in "G.I. Joe: Retaliation," he'll be joining a cast that already includes Dwayne "The Rock" Johnson, RZA, Adrianne Palicki, Ray Stevenson and others. The film is being directed by Jon Chu, best known for his work on the second and third "Step Up" movies as well as "Justin Bieber: Never Say Never," so cross your fingers for some rousing G.I. Joe dance sequences.
How do you think the cast of "G.I. Joe: Retaliation" is shaping up? Do you think that Bruce Willis would be a good addition to the flick? Tell us in the comments below or on Facebook and Twitter.