Brett Ratner to produce next year's Academy Awards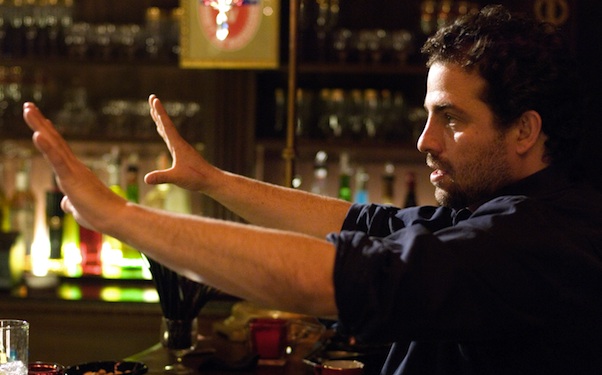 Posted by Matt Singer on
I can see the posters now: "From the director of 'Red Dragon' and 'After the Sunset' comes a new kind of Oscars!" Yes, that's right: Brett Ratner, he of the "Rush Hour" series and assorted other Hollywood pictures, will co-produce the 84th Annual Academy Awards with returning producer and director Don Mischer. Here's what Academy of Motion Picture Arts and Sciences President Tom Sherak had to say about his very surprising choice:
"I was so impressed with Brett when I met with him to discuss the Oscar show. He has an incredible love of film and its history and is a true student of the business of movies. He's unbelievably creative and knows how to take risks that are both interesting and inspiring. Together with Don Mischer — who, by the way, just earned an Emmy nomination for his work on the 83rd Academy Awards — I think these two will give us a fantastic Oscar show that you won't want to miss."
Ratner just gave an interview to Deadline.com, in which he explains some of his motivation for taking this high-risk gig. Apparently, he's been very vocally critical of recent Oscar telecasts and at Oscar parties he loved to tell anyone who'd listen what he'd do if the people in charge gave him the show. Finally, the people in charge decided to listen. After Sherak and new Academy CEO Dawn Hudson offered him the job Ratner says he "looked through every single telecast" and then called up Sherak and Hudson "and said, 'I can do this.'"
I'm sure he told the producers of "X-Men: The Last Stand" the same thing.
I kid! Look, clearly the Academy is trying to broaden and diversify the audience for the Oscar telecast. This year they hired James Franco and Anne Hathaway as co-hosts, two very unconventional choices. It didn't ultimately work out, but it was an interesting risk (it might have been a smarter risk to hire hosts with experience at stand-up comedy or public speaking, but whatever). Unconventional is exactly the word I'd use to describe Ratner's selection here. And he certainly has made a lot of popular movies. Maybe he knows what a mass audience wants to see from the Oscars. I'm not going to sit here and pretend that I do.
It's definitely possible that Ratner will bring some new ideas to the table; based on the Academy's statement, he got the job on the back of a very convincing sales pitch. Who knows? Maybe he will successfully bring some new eyeballs to the Academy Awards. I'm certainly curious to see what he does. Then again, I would watch the Oscars if they were broadcast from a pet store and hosted by a chinchilla.
Do you think Brett Ratner will produce a good Oscar telecast? Tell us in the comments below or on Facebook and Twitter.