Bradley Cooper leaves "The Crow," Channing Tatum and Mark Wahlberg rumored as replacements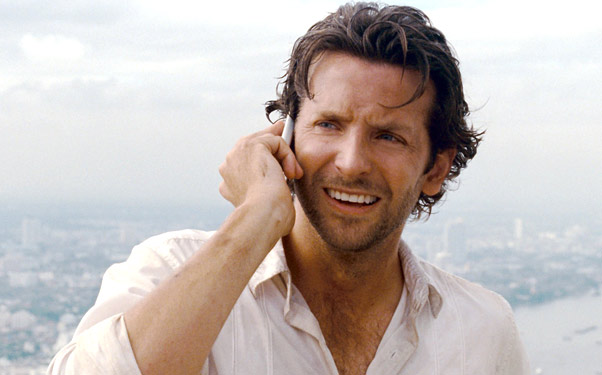 Posted by Aubrey Sitterson on
Completely dashing all of our hopes to finally see the wry, arrogant "Crow" with impressive bone structure that we've always dreamed of, Bradley Cooper has reportedly left the production. Don't fret though, because the good thing about black wigs and face paint is that they fit pretty much everyone, so there are already a couple frontrunners to step into the recently vacated role.
The Hollywood Reporter has, erm, reported that Cooper has taken his leave on account of scheduling conflicts, as he will be filming David O. Russell's "Silver Linings Playbook" in the fall before moving right into "Paradise Lost." Possible replacements for Cooper are said to include Channing Tatum and Mark Wahlberg.
While Cooper didn't exactly conform to the look established by original Crow Brandon Lee, Tatum and Wahlberg seem to be even further afield. The first "Crow" movie inspired legions of kids to dress in black, but the big beefy Tatum and Wahlberg look more like the varsity football squad than the kind of folks you see hanging out at Hot Topic. That said, legendary WCW wrestler Sting started out with a surfer gimmick, and he ended up being a pretty good Crow knockoff, so who are we to say?
Neither Tatum or Wahlberg are a done deal yet though, obviously, and other actors could possibly be brought in to take the lead role in the film. Based on the original comics created by James O'Barr, the new "Crow" film will be directed by Juan Carlos Fresnadillo and produced by Relativity.
What do you think about Channing Tatum or Mark Wahlberg playing the Crow? Who would you like to see step into the character's Doc Martens? Tell us in the comments below or on Facebook and Twitter.