Benjamin Walker joins "Paradise Lost" as the Archangel Michael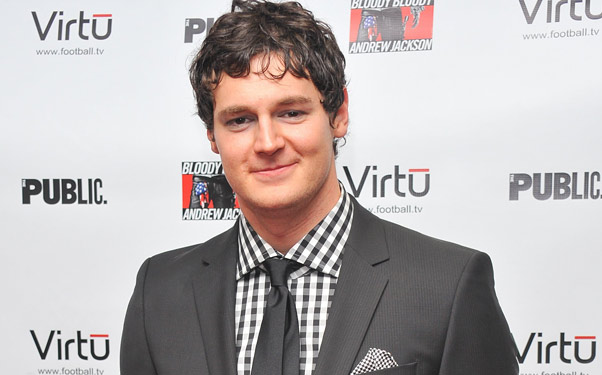 Posted by Aubrey Sitterson on
In what should be a natural fit for the actor's signature smarmy, arrogant charm, Bradley Cooper will be playing the key role of Satan in the upcoming adaptation of everyone's favorite epic Christian poem, "Paradise Lost." But news broke just last night about Satan's opposite number, the Archangel Michael, who will be played by up-and-coming actor Benjamin Walker.
Deadline is reporting that the star of next year's "Abraham Lincoln: Vampire Hunter" has already agreed to join the cast of director Alex Proyas' film. The site describes the movie as documenting "the war that began all wars," which was presumably fought on both sides with impeccable bone structure and impressive hairlines.
Walker has appeared in a number of films, but is likely best remembered for his role as Harlon Block in Clint Eastwood's "Flags of Our Fathers," and the title character in the stage musical "Bloody Bloody Andrew Jackson."
While "Paradise Lost" is not scheduled to hit theaters until late 2013, Proyas is already hard at work developing the visuals for the film. Proyas' resume includes "I, Robot," "Dark City" and "The Crow," so it should be fair to expect a similar, gothic, hyper-real approach to John Milton's classic work of English literature. Deadline reports that the film's battles will "resemble '300' meets 'Lord of the Rings' – but with winged warriors," which sounds like a successful big-budget Hollywood film, a totally bitching painting for the side of your van, or quite possibly, both.
Is adapting Milton's "Paradise Lost" into an action movie doable? What kind of chemistry do you think Bradley and Walker will have? Sound off in the comments below or on Facebook and Twitter.