"Batman: Arkham City" gets cooler, thanks to Mr. Freeze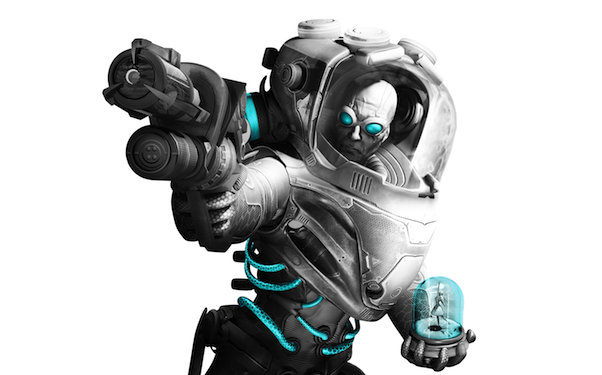 Posted by Evan Narcisse on
The best thing about "Batman: Arkham City" might be the way that characters only teased at in 2009's "Arkham Asylum" are finally getting into the spotlight. The Riddler, Penguin, Catwoman and Two-Face–all mentioned only in passing before– all move to the foreground in this year's sequel.
The latest teaser focuses on maybe the most tragic Bat-villain, Mr. Freeze. "Heart of Ice," the episode of the 1990s Batman animated series that re-did the origin of the character, won an Emmy for its poignant portrayal of how cryogenics scientist Dr. Victor Fries became a cold-hearted criminal. Since then, he's become one of Batman's most formidable foes.
video player loading
.
.
.
This new trailer shows that his fixation on his terminally ill frozen wife still remains his prime motivator and that he's going to be one tough SOB to take down. His apparent ability to read heat signatures will necessitate trickier stealth strategies for players controlling the Batman.
The game's dome-headed redesign for Mr. Freeze harkens back a little bit to the character's original incarnation as Mr. Zero and the voice for Mr. Freeze doesn't seem to be that of Michael Ansara, the man who gave such pathos and icy malevolence to the animated Mr. Freeze. Nevertheless, developer Rocksteady Studios has done a great job with re-envisioning the characters in Batman's world and this Mr. Freeze should be no exception.
Things will get chillier for the Caped Crusader when "Batman: Arkham City" hits shelves this fall.
What do you think of the video-game Mr. Freeze? "? Let us know in the comments below or on Facebook or Twitter.