"Austin Powers 4" may or may not be happening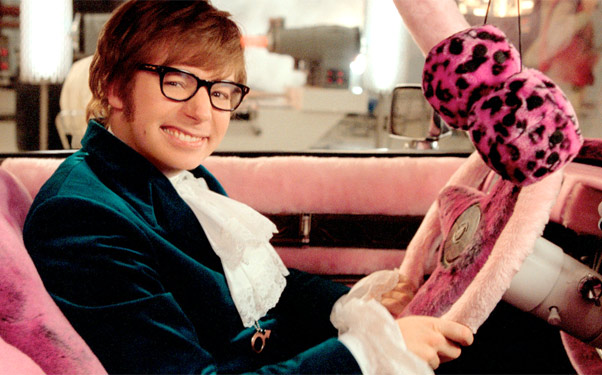 Posted by Brian Jacks on
Oh HitFix, what have you wrought? Days after announcing that enigmatic comedy tycoon Mike Myers had been "signed, sealed, delivered" for a fourth outing in the venerable "Austin Powers" franchise, the studio has reportedly responded the same way everyone else has…with a resounding "huh?"
According to Deadline, apparently 6-12 months ago New Line floated the idea past Myers of an "Austin Powers 4" and heard nothing. But then recently, Myers' reps popped up and showed interest towards their client returning to the blockbuster franchise. Deadline states that details are murky and the studio isn't sure exactly what to make of things, but that no deal has yet been signed.
If the story is true and Myers indeed wants to revive his shagadelic character, it's unknown what form that would actually take. Way back in 2008, Myers was interested in spinning off Dr. Evil into his own film where it'd focus on the topsy-turvy relationship between the supervillain and his conflicted son Scott (Seth Green). So whether Myers wants to stick with that story or go with something entirely new is unknown. Right now all we can do now is take a wait and see approach. We'll keep you updated whenever firm info comes down the pike.
Would you be interested in seeing a fourth "Austin Powers" film? Let us know below or on Facebook or Twitter.