Hitchcock's oldest extant work, "The White Shadow," discovered in New Zealand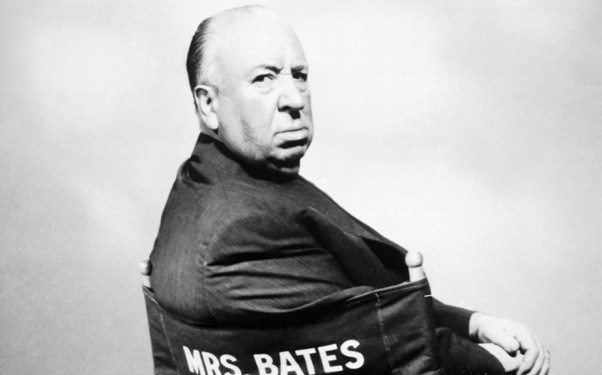 Posted by Aubrey Sitterson on
Alfred Hitchcock's 1925 film "The Pleasure Garden" is generally recognized to be his first work as a credited director. But for years prior, the film legend worked as both art director and assistant director on a number of silent films. Now, one of those movies, "The White Shadow," has been unearthed in New Zealand, and it is thought to be Hitchcock's oldest surviving film.
A silent British melodrama starring Betty Compson, "The White Shadow," known as "White Shadows" on this side of the Atlantic, told the story of two twins – one good and one evil, but both played by Compson. Hitchcock was only 24-years-old when he collaborated with Graham Cutts on the film, working as assistant director, art director, editor and writer.
"The White Shadow" we believed lost up until recently, when the first three reels of the original six were found sealed away in the New Zealand Film Archive in Wellington, constituting the only known copy of the early Hitchcock film. The reels were part of a collection owned by Jack Murtagh, which was sent to the NZFA following the death of the collector and projectionist in 1989.
David Sterritt, chairman of the National Society of Film Critics and the author of "The Films of Alfred Hitchcock," expressed his excitement over the discovery, stating that the reels "offer a priceless opportunity to study [Hitchcock's] visual and narrative ideas when they were first taking shape."
The original "White Shadow" reels will be maintained at Park Road Post Production in New Zealand, while an exhibition print is sent stateside to tie into plans for a "re-premiere" screening of the early film.
Are you excited about this lost Hitchcock film? What's your favorite movie by the legendary director? Tell us in the comments below or on Facebook and Twitter!