Call-In Commentary: Watch the "50/50" trailer with director Jonathan Levine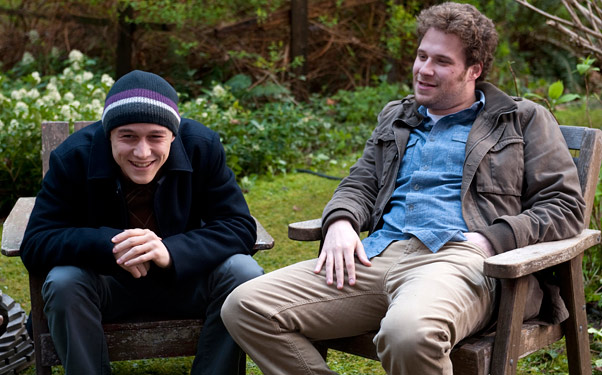 Posted by Brian Jacks on
When one of Seth Rogen's good friends came down with potentially terminal cancer, it set in motion an emotional journey that would culminate with Rogen producing a feature film about the experience. The result is "50/50," which stars the endlessly talented Joseph Gordon-Levitt as the young man stricken with the disease, and Rogen as his best friend desperately trying to keep his buddy's spirits up.
"50/50" is easily one of the best movies of the year and Gordon-Levitt gives an incredibly passionate, Oscar-worthy performance. It's sad, touching and very funny, and a huge notch in the belt for director Jonathan Levine, who sculpts this powerful tale into one of the most impactful films since "Philadelphia."
All that is why we're incredibly pleased that Jonathan agreed to give an exclusive commentary for his film's trailer, the second in a new IFC series (the first being "Like Crazy"). Below you'll get a firsthand take on the film and hear anecdotes on key moments. Watch it below, and then be sure to check in next week for our interview with Jonathan.
video player loading
.
.
.
ORIGINAL MOVIE TRAILER W/O COMMENTARY: