New trailer for "Sherlock Holmes: A Game of Shadows" brings the Victorian kung fu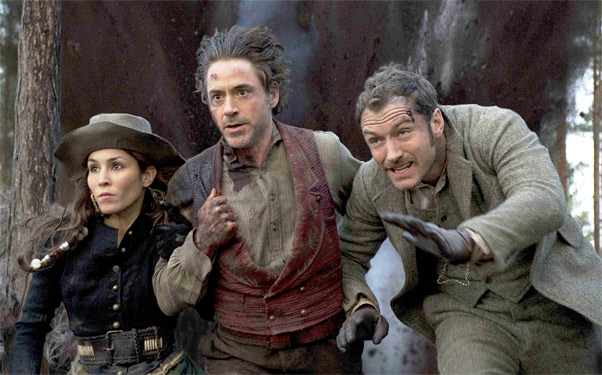 Posted by Aubrey Sitterson on
Cool blue filters, inexplicable Victorian era kung fu and latently homoerotic banter. That's right, it's time for another "Sherlock Holmes" movie!
Guy Ritchie returns to direct Robert Downey, Jr. and Jude Law in the sequel to their 2009 film, "Sherlock Holmes." A new trailer for the movie has been released and in typical sequel fashion it appears to have cranked up the volume of pretty much everything while also throwing cross-dressing into the mix. Win/win.

"Sherlock Holmes: A Game of Shadows" picks up on a plot thread teased at the end of the first movie, that of Holmes' legendary nemesis, Professor Moriarty, who is played in the film by Jared Harris, best known to American audiences for his role as Lane Pryce on "Mad Men."
Check on the trailer below, including more Victorian bullet-time than you can shake a jaunty cane at.
What did you think about the trailer? Tell us below or on Facebook and Twitter.