Volleying With "Septien" Director Michael Tully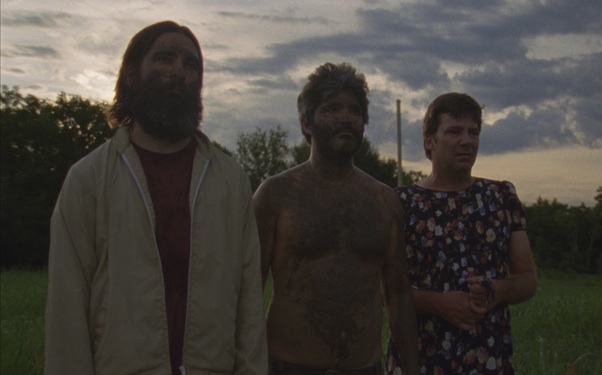 Posted by Matt Singer on
As a writer and critic for the fine independent film website Hammer to Nail, Michael Tully sees a lot of movies. Back at South by Southwest 2011, Tully told me that his goal with his latest effort as writer/director (and heavily bearded star) wasn't to outdo all those other movies, but simply to stand apart from them. "You could not like it and reject it, that's fine," he said during our inteview. "But I didn't think there'd be another movie like this." That movie is Tully's "Septien," and regardless of whatever else audiences think about it, I suspect they'll agree he succeeded on that point.
Here's my full interview with Michael Tully from SXSW, which includes a look at the trailer from the film, intense discussions about Tully's motivations for making the film and growing that hellacious beard (see above; that's him on the left), as well as details about what it's like to journey into the world video on demand distribution, as both a filmmaker and a journalist.
"Septien" opens in theaters this Friday and is available now on VOD. If you see it, we want to hear what you think about it. Tell us in the comments below or on Facebook and Twitter!