Video game history museum needs you to insert coins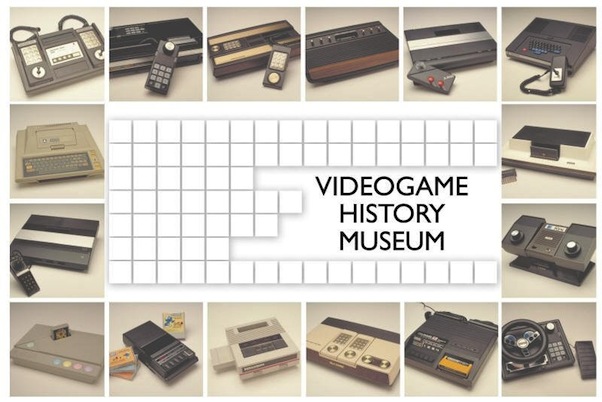 Posted by Evan Narcisse on
It's been a sad truism of the video game medium that even its best hardware and software can wind up as just so much cultural ephemera. It's tough to track down working models of the influential stand-up machines of the early arcade era, much less the weird knock-offs and outliers like "Jungle King" that never got as big as "Pac-Man" or "Donkey Kong." The same phenomenon goes for home consoles, too. One year's wished-for Christmas present became next year's trash pick-up and, as a result, many of the machines seen in the "Insane Console History Video 2.0." are lost to the dustbins of history.
The Insane Console History Video 2.0 from Elder-Geek on Vimeo.
John Hardie, Sean Kelly, and Joe Santulli want to change that. They already organize the Classic Gaming Expo but want to establish The Videogame History Museum as a full-time home for the wonders that can be seen there. The preservationists brought their pitch to this year's E3, where the pre-historic foundations of the industry's current sound and fury were a big hit among attendees. Everything from rare prototypes to actual working systems to marketing ephemera was on display, but it had to go back to some storage locker after the show was done.
The aim, then, of the VGHM is to keep these artifacts on permanent display to document the beginnings of the multibillion-dollar games industry and inspire those who'd like to join the ranks of engineers and developers who made it happen. They've got the blessing of David Crane, creator of the classic "Pitfall" and one of the founders of Activision. Crane says:
"I have always wished you success in finding a permanent home for your collection, which I consider to be the most comprehensive repository of videogame collectibles and memorabilia in the world."
So, the trio of retro-enthusiast gentlemen have launched a Kickstarter campaign to gather the funds to make the museum a reality. Whether you're a lapsed gamer or one for whom the fire still burns, consider making a donation to house the silicon and code that changed the world.