"Uncharted" Movie Adaptation Gets "Limitless" Director Neil Burger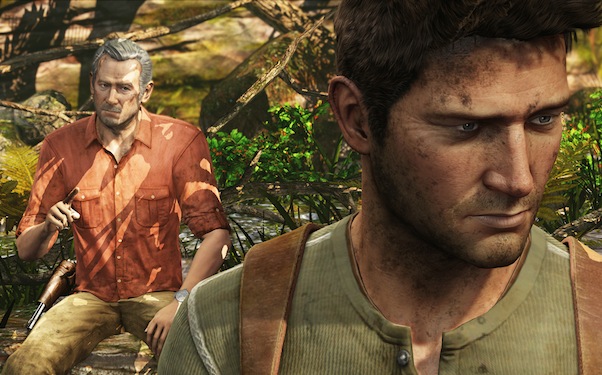 Posted by Evan Narcisse on
Just when it looked like the cinematic adventures of Nathan Drake had jumped off a cliff, it looks like a movie based on "Uncharted" may have found new life. Variety's reporting that Neil Burger–who helmed March's boosted-brain-activity thriller "Limitless"–will now be taking the reins of the action-adventure adaptation. Oscar winner David O. Russell was the first announced director on the project, with Mark Wahlberg set to start as franchise hero Nathan Drake. But that iteration of the ""Uncharted" project–which fans took issue with for veering too far from the games–fell apart weeks ago.
Nothing's been announced in terms of casting on Burger's take. But, anyone who's followed the ups and downs of the "Uncharted" adaptation knows there's been a lot of hue and cry around the casting of Nathan Drake. We've had Nathan Fillion lobbying for the part, followed by outrage at the casting of Mark Wahlberg. With Burger attached to "Uncharted," it stands to reason that he'll bring along "Limitless" star Bradley Cooper, too. Cooper's a star on the rise and has yet to take on the kind of blockbuster action role that vaults male Hollywood stars into the $20 million earner range. Plus, Cooper brings with him a significant following, including comedy lovers and female devotees who would augment the gamers who'd go to see an "Uncharted" movie. He could certainly pull off the devil-may-care attitude of Nathan Drake, and could bring that everyman affect to the screen that makes the game character so likable.
As for other roles, Robert De Niro was reportedly attached to David O. Russell's version of "Uncharted" and he was in "Limitless," too, so there's a chance that he might work with Burger again. I actually think that De Niro would make a great Sully and would bring humor and toughness to the character who serves as Drake's mentor and sidekick in the "Uncharted" games. The two "Uncharted" games that have appeared on the PlayStation 3 have been both commercial and critical hits and Sony's been gung-ho about making a movie grown from a property that it already owns. With Burger on board, it looks like fans and movie-goers may get a globe-trotting, wise-cracking thrill ride onto the big screen after all. Meanwhile, "Uncharted 3: Drake Deception" will hit PS3s everywhere this November.
What say you, "Uncharted" fans? Does the choice of Burger excite you? What about Bradley Cooper as Nathan Drake? Let us know in the comments below or on Facebook or Twitter.