New photos from Francis Ford Coppola's "Twixt" reveal Val Kilmer and Edgar Allan Poe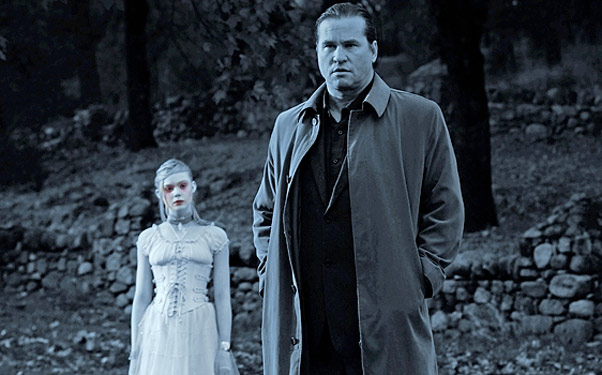 Posted by Rick Marshall on
The questions definitely outnumber the answers surrounding Francis Ford Coppola's upcoming film "Twixt," but let's face it: everything new that we learn about the "gothic indie" has been a pleasant discovery.
Last week, we were treated to the very first photo from "Twixt" — a behind-the-scenes shot of Coppola and actress Elle Fanning, who was in full post-mortem makeup and costume. Today we received a few more images from the film, with the new set offering a peek at Val Kilmer as the movie's hack horror writer who's investigating the death of Fanning's character. The new images come alongside the announcement that "Twixt" will have its world premiere at the Toronto Film Festival.
The new photos also include a look at Ben Chaplin as Edgar Allan Poe (yes, that Edgar Allan Poe).
Sure, "Twixt" is definitely looking to be a strange affair — but from everything we've seen so far, it's going to be the best kind of strange.
What do you think of the new "Twixt" photos? Chime in below or on Facebook or Twitter.