"Tower Heist" trailer brings the funny to high-rise robbery, courtesy of Ben Stiller & Eddie Murphy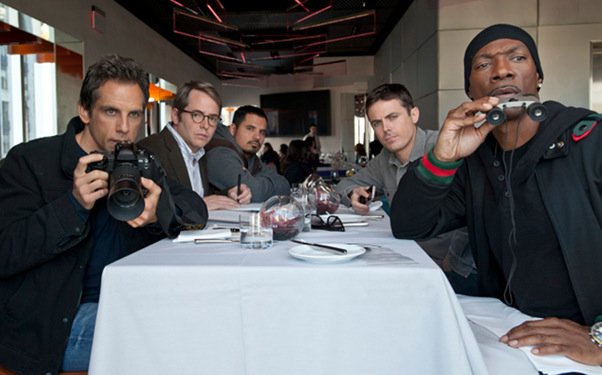 Posted by Rick Marshall on
The first trailer for Brett Ratner's upcoming film "Tower Heist" has arrived online, and it's packed with a ridiculous number of comedic actors of the past, present, and future.
Starring Eddie Murphy, Ben Stiller, Alan Alda, Matthew Broderick, Judd Hirsch, and a long list of other established and up-and-coming thespians, the film follows the staff of a luxury high-rise in Manhattan who conspire to rob a wealthy resident (played by Alda) who swindled them. Stiller plays a manager at the building who recruits a former classmate (Murphy) to help them plan the heist.
The trailer premiered at Yahoo Movies.
"Tower Heist" marks the "Rush Hour" franchise director's return to fast-paced, action-comedy films following several years of working in television and producing big- and small-screen projects.
"Tower Heist" hits theaters November 4.
What did you think of the trailer? Chime in below or on Facebook or Twitter.