"Thor" DVD & Blu-ray get a September release date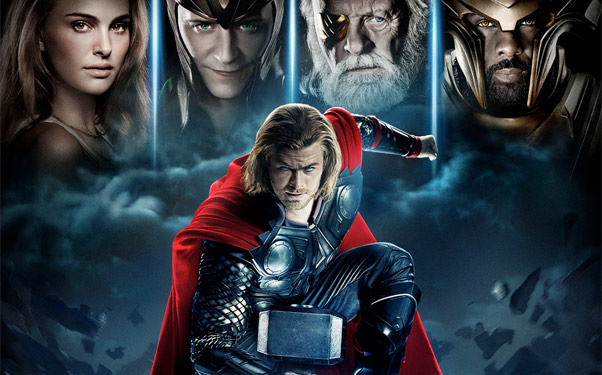 Posted by IFC on
As if we needed any additional proof that selling cycles are inching ever so closer to theatrical release dates, Paramount has announced that their recent superhero blockbuster "Thor" will be hitting store shelves on September 13.
The film was one of my favorites of the year, delivering an earnest and powerful performance from frontman Chris Hemsworth, and some of the best 3-D usage that I've seen since "Avatar." Having no previous vested interest in the character, "Thor" managed to take one of the most convoluted and complex mythologies in the Marvel universe and present it to non-fans such as myself who simply wanted a good story and fun action. At least for me, it delivered on those two points.
"Thor" will be released in two editions: a three-disc Blu-ray 3D, Blu-ray and DVD version, and a two-disc option with standard 2-D Blu-ray and DVD combo. Marvel is remaining fairly mum on the special features, except to say it will come with 80 minutes of bonus materials including a making-of doc and a sneak peek at the superhero film to end all superhero films, "The Avengers."
Will you be lining up to snag a copy of "Thor"? Chime in below or on Twitter or Facebook.