"The Grandmasters" trailer reunites Wong Kar-wai and Tony Leung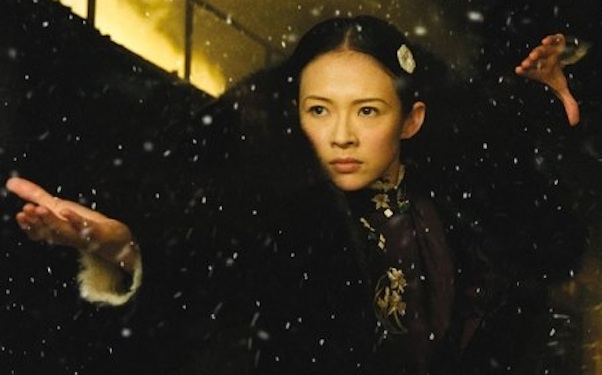 Posted by Matt Singer on
Here's a shocker: the new Wong Kar-wai movie looks absolutely beautiful. What's next? Meryl Streep doing an uncanny impression of a real historical figure? Oh. Oh yeah.
Last December, we brought you the first teaser for Wong's "The Grandmasters," which showed nothing and said nothing about the movie in any language we could understand. Still: Wong, Leung, martial arts movie. We were stoked. This new trailer stokes our levels of stokedness even further with our first real look at footage from the film. Online low-res copy and all, it looks stunning.
The film, Wong's first since 2007's "My Blueberry Nights," stars Tony Leung as Ip Man, the real-life figure famous as the father of Wing Chun kung fu and the martial arts instructor of Bruce Lee. If he sounds familiar, that's because he's a popular figure in Chinese cinema, most recently in a series of films starring Donnie Yen (the second, "Ip Man 2: Legend of the Grandmaster," premiered in the US just a few months ago). Based on the trailer, Wong's version has more stylish cinematography and lots more fighting in the rain. And, if the title's accurate, at least one more grandmaster.
We can't wait. We have to, since the film doesn't have a firm release date yet, but we can't.
Any idea what the dialogue in the trailer is? We'd love to know; let us know in the comments below or on Facebook and Twitter!
[H/T /Film]