"The Dark Knight Rises" teaser trailer arrives online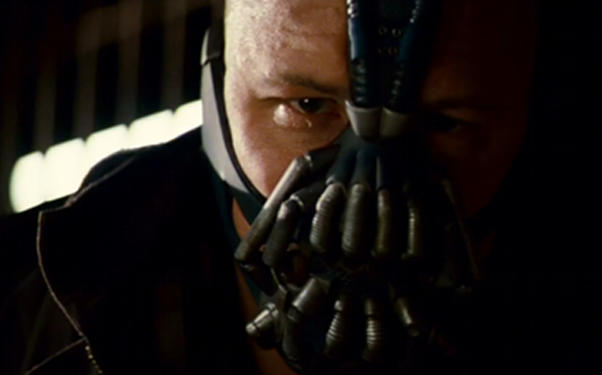 Posted by Rick Marshall on
Last week, we saw the first official poster for "The Dark Knight Rises," and now we have a brand new teaser trailer for Christopher Nolan's third and final installment of his Batman movie franchise.
The new teaser made a surprise appearance this weekend in front of "Harry Potter and the Deathly Hallows, Part 2," and it wasn't long after that shaky, leaked versions of the footage found their way online. Warner Bros. Pictures made it all official today, though, and offered up the official teaser trailer for the much-anticipated film.
In the new teaser, we get a look at returning actor Gary Oldman as Jim Gordon, explaining from a hospital bed why the Batman must return to Gotham. His conversation with an off-camera Bruce Wayne (or Batman) is cut with quick flashes of destruction around the city and an ever-so-brief look at Tom Hardy as Bane, the masked villain who "broke" the Dark Knight in the comics universe.
The teaser also sports the tagline: "Every Hero Has A Journey. Every Journey Has An End."
With San Diego Comic-Con looming large on comic book and movie fans' collective radar, it's no surprise that we got a double dose of "The Dark Knight Rises" over the last 10 days, but could more be in store?
"The Dark Knight Rises" is scheduled to hit theaters July 2012.
What do you think of the teaser? Chime in below or on Facebook or Twitter.