"The Dark Knight Rises" poster is great, but here are 5 other things we're still waiting to see from the film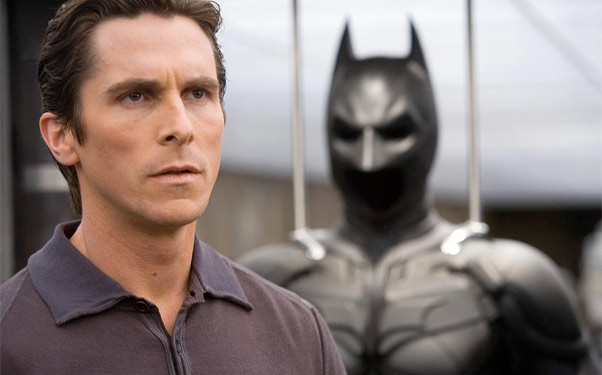 Posted by Rick Marshall on
We still have another year before the finale of Christopher Nolan's Batman trilogy hits theaters, but this week saw the release of a new teaser poster for "The Dark Knight Rises" that hints at Gotham's future. While there's not a lot we can glean from the new image featuring a city filled with debris and symbol of the bat looming over it all, the arrival of the new image means more news about Nolan's much-anticipated sequel could be on the horizon.
With that in mind, here are a few things we're hoping to see in the near future as "The Dark Knight Rises" marketing machine shifts into a higher gear.
1. Anne Hathaway as Catwoman
We got an early peek at Tom Hardy as Bane a few months ago, but we have yet to see Nolan's version of the feline-friendly character. Nolan has already managed to put his distinctive stamp on classic Batman villains like Joker and Scarecrow, so we're dying to see what he'll do with DC's famous cat burglar.
2. Bane in Action
Thus far we've seen an over-the-shoulder view of Bane looking contemplative, but what about seeing some action from the man who famously "broke" Batman in the comic book world? The image released a while back indicates that Hardy certainly bulked up for the role, but there are still some questions about his character's role in the final film and whether he'll stay true to the source material and gain his strength from a dangerous drug.
3. New and Improved Bat-Stuff
Each of Nolan's films so far has offered a slightly different version of Batman's suit, as well as a host of new bat-themed vehicles and gadgetry. How has the Dark Knight's look and arsenal evolved since we saw him last? Here's hoping we won't have to wait until the film's toy line is revealed to get our answer.
4. New Characters with a Nolan Twist
There was a lot of hype surrounding the news that Nolan's "Inception" actors Joseph Gordon-Levitt and Marion Cotillard were joining the cast of "The Dark Knight Rises" as beat cop John Blake and Wayne Enterprises board member Miranda Tate, respectively, but neither character hails from the comics world. Given that the characters are entirely new to mainstream audiences and hardcore Bat-fans alike, our first look at Nolan's take on them is certainly going to be interesting.
5. The Return of Ra's al Ghul
The studio confirmed that actor Josh Pence is playing a young version of Liam Neeson's "Batman Begins" villain Ra's al Ghul, but rumors have been circulating for a year now that Neeson could also reprise his role. In the comics world, the character had a knack for resurrection and appeared in many forms over the years, so there's a big question mark surrounding this character heading into the next stage of promotion.
So there you have it! Sure, it's a lot of speculation, but that's all part of the fun at this point in the (very early) guessing game. No matter what we see, though, you can bet Nolan has a lot of surprises in store for his grand finale in the Batman universe.
What are you waiting to see from "The Dark Knight" rises? Let us know below or on Twitter or Facebook.