Comic-Con: "The Avengers" poster makes it debut in San Diego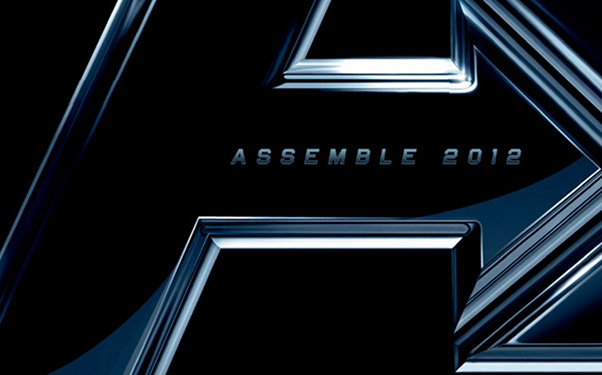 Posted by Rick Marshall on
Marvel's superhero team-up extravaganza "The Avengers" might not have as big of a presence at this year's Comic-Con International as it did last year (when the full cast was trotted out for the first time together), but that doesn't mean it's a no-show at San Diego's annual pop-culture event.
The studio unveiled its new poster for "The Avengers" as part of its early Comic-Con announcements, and directed fans to the freshly launched "Avengers" website for updates on the film and the rest of Marvel's plans for the show.
As far as posters go, the new "Avengers" promotional image is fairly simple. It features the team's modern logo — a mix of the letter "A" and an arrow — and the tagline "Assemble 2012." That's it.
However, it is "The Avengers" — a film that puts Robert Downey Jr., Sam Jackson, Chris Evans, Mark Ruffalo, Jeremy Renner, Scarlett Johansson, and Chris Hemsworth on the same screen — so just about any tease is big news these days.
With "Captain America: The First Avenger" arriving in theaters this weekend, the last of Marvel's big-budget solo films for Earth's Mightiest Heroes will soon be in the rearview mirror, leaving only the return of Iron Man, Thor, Hulk, Captain America, and the rest of the team in 2012.
What do you think of "The Avengers" poster? Chime in below or on Facebook or Twitter.