"The Amazing Spider-Man" trailer leaps, crawls, and swings its way online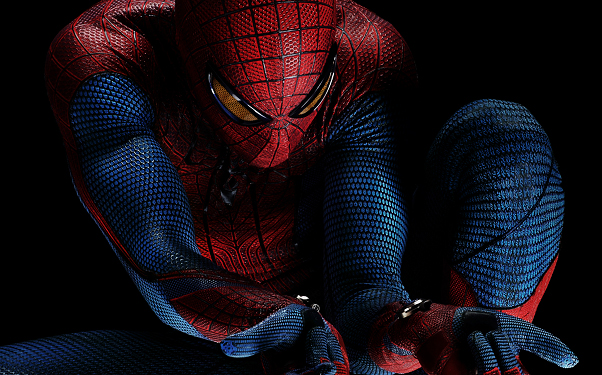 Posted by Rick Marshall on
With the first official chapter of this year's San Diego Comic-Con kicking off this evening, it seems appropriate that the online world should receive its first look at footage from "The Amazing Spider-Man" today.
While there's still some uncertainty whether this is the "official" premiere of the trailer, the new, high-definition version of the "Amazing Spider-Man" teaser offers a great idea of what to expect from the upcoming reboot of Sony's wildly successful superhero franchise.
In the trailer, we see a young Peter Parker saying goodbye to his parents as they make a very suspicious departure, leaving him in the hands of his aunt and uncle. Fast-forward a few years, and we're treated to a montage of scenes illustrating a teenage Peter (Andrew Garfield) dealing with high-school angst and emotions stemming from his parents' absence.
We also get a few brief looks at Emma Stone as Peter's first love, Gwen Stacy, as well as a dinner scene at Gwen's home. In the scene, Gwen's policeman father (played by Denis Leary) asks Peter about his life.
The uncharacteristically long trailer (clocking in at 2:29) then offers a blink-and-you-miss-it shot of Rhys Ifans as Dr. Curt Connors, who's expected to eventually transform into the film's villain, The Lizard. There are also a few brief scenes of the moment when Peter inherits his powers.
The trailer concludes with a pretty amazing, first-person scene in which you see the world from Spider-Man's eyes as he traverses the city. The scene ends with Spider-Man landing on a mirrored window as Peter is heard saying, "We all have secrets: the ones we keep, and the ones that are kept from us."
"The Amazing Spider-Man" hits theaters July 2012.
What did you think of the first "Amazing Spider-Man" trailer? Chime in below or on Facebook or Twitter.