"Training Day" director preparing to storm Las Vegas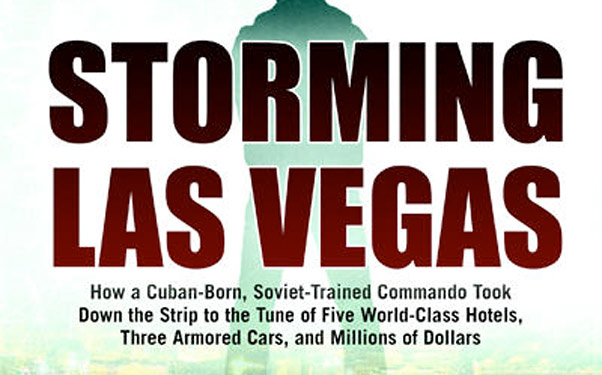 Posted by Aubrey Sitterson on
The non-fiction tome "Storming Las Vegas" has everything: Cuba, Soviet Spetsnaz commando, Las Vegas casino robberies and a man who will do anything to support his family. And now, the film adaptation of the book has a director in Antoine Fuqua.
First published in 2008, we're kind of shocked that it's taken a book with the high-concept "It's real-life 'Scarface' meets 'Ocean's 11′" to get off the ground, but according to Deadline, it's finally happening, with the director of "Training Day," "Brooklyn's Finest" and the upcoming Tupac Shakur biopic at the helm.
"Storming Las Vegas" tells the story of Cuban-born Jose Vigoa, who was conscripted into the Soviet Spetsnaz force at the age of 13. After serving in Afghanistan, Vigoa escaped to America and eventually Las Vegas, where he was eventually incarcerated on drug charges. Following his release, Vigoa got serious and put together a crew, utilizing his experience as a Russian commando to rob numerous Las Vegas casinos during a 16-month crime spree. He was like Brad Pitt in "Ocean's 11" if Pitt's character shot and killed mall security guards.
There's no word yet on when the Lorenzo di Bonaventura-produced film will be released, but presumably it will be a few years, as Fuqua is currently filming "Southpaw," a film that combines some pop culture favorites of its own: Eminem, boxing and "Sons of Anarchy's" Kurt Sutter.
Cuban immigrants and casino robberies – is there anything not to like about "Storming Las Vegas"? Tell us in the comments below or on Facebook and Twitter!