Spider-Man musical's "Rise Above" video debuts online featuring Bono & The Edge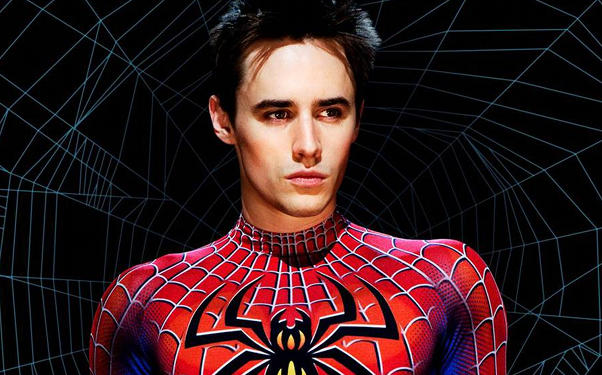 Posted by Rick Marshall on
As someone who attended both the early, problem-plagued "Spider-Man: Turn Off The Dark" and the recent, revamped version of the musical, I'm a first-hand witness to how much the troubled Broadway production has improved and actually become — dare I say it — a pretty great show. Back in the day, when former director Julie Taymor was dealing with the first barrage of negative reviews, she pointed to the show's theme, "Rise Above," as the anthem for the cast and creative team.
Now, just a month or so after "Turn Off The Dark" had its official Broadway premiere, that theme has its own video.
The new video for "Rise Above 1" (as it's officially called) features Peter Parker himself, Reeve Carney, as well as U2 bandmates Bono and The Edge, who helped craft and produce the show's musical elements. Alternating between shots of Carney and the "Turn Off The Dark" cast practicing for the show and more elaborate shots of Carney, Bono, and The Edge rocking out around New York City, the video is a nice little peek behind the scenes at one of the most buzzed-about Broadway productions in recent history.
While it remains to be seen whether critics will give it a much-needed second chance to win them over, "Spider-Man: Turn Off The Dark" has always been regarded as one of the most ambitious projects — both in cost and creativity — ever to arrive on Broadway.
And hey, now it even has its own music video, too.
What do you think of the "Rise Above 1" video? Chime in below or on Facebook or Twitter.