Yup, they're making a "Space Invaders" movie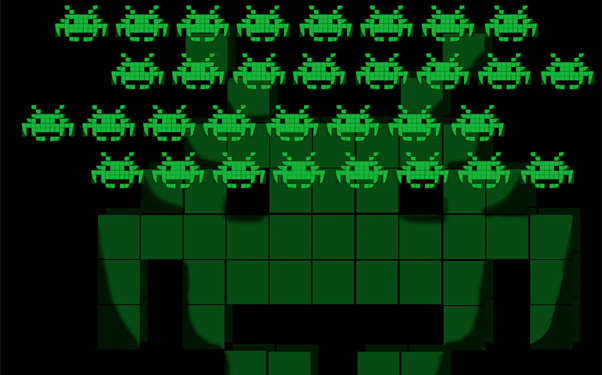 Posted by IFC on
Beginning in 1978, the classic arcade game "Space Invaders" went on a quest to relieve the nation of their quarters. But apparently, making money 25 cents at a time has ceased to be as profitable as it once was, as plans for a "Space Invaders" movie are now officially coming together.
If you find yourself thinking, "I thought I already read about that happening," you're either having really weird dreams or just mistaking "Space Invaders" for another late 70s arcade game-turned-movie, "Asteroids." Both films are being produced by Lorenzo di Bonaventura, who has a fair bit of experience grafting stories onto plotless toy franchises, given his work on the "Transformers" trilogy as well as "G.I. Joe: The Rise of Cobra."
For those of you who have never had to kill time waiting for a table at Pizza Hut in the 90s, the video game "Space Invaders" sees the player take control of a small, mobile, gun-thing at the bottom of the screen. The gun-thing (technical term) can be moved side to side as you fire off rounds at the titular space invaders, who move consistently down the screen.
Like most things in life, however, "Space Invaders" has already been done better by the venerable animated series, "Futurama":
Will you be lining up for a "Space Invaders" movie? Chime in below or on Facebook or Twitter.