Comic-Con: Robert Rodriguez updates status of "Heavy Metal," "Sin City 2," "Machete" sequels, and "Fire & Ice"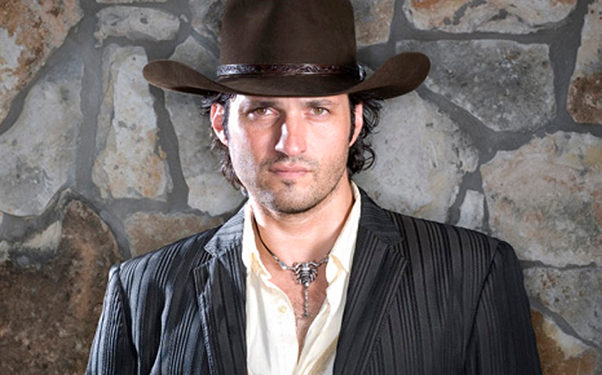 Posted by Rick Marshall on
Celebrated filmmaker Robert Rodriguez held court at Comic-Con yesterday, and he came prepared with updates on many of the projects his fans are salivating to know more about, and brought a few surprises along, too.
First and foremost among his announcements was the news that he's picked up the rights to "Heavy Metal," the long-rumored remake of the 1981 adult-oriented animated feature (which was in turn based on the illustrated Heavy Metal anthology magazine). For the last few years, "Fight Club" filmmaker David Fincher has owned the rights to the project, and thrown around various concepts of what he had planned for it.
According to Slashfilm's report on the panel, Rodriguez' version of "Heavy Metal" will also be an anthology, with a narrative that book-ends the different segments within the feature. Rodriguez didn't drop the names of anyone involved at this point, but he did reveal plans for a contest that would ask people to submit ideas for characters, worlds, and stories to be featured in a fan-generated segment.
The filmmaker also confirmed plans for a sequel to "Machete" titled "Machete Kills," as well as a potential third movie, "Machete Kills Again." He also joked that that the third film might be set in space — though no one seems to be certain whether that was actually a joke.
According to Rodriguez, high DVD sales of "Machete" made the sequels possible.
He also brought up the long-gestating sequel to "Sin City," currently titled "Sin City 2: A Dame to Kill For," and indicated that "if it's going to happen, it's going to happen this year." Rodriguez said he planned to shoot the film in 3-D if does end up happening.
"Sin City" creator Frank Miller has reportedly written the script, which will feature three stories — one from Miller's original comic and two new stories (with various sites reporting that the name of one of the new stories is "The Long Bad Night"). At this point, it's probably best not to get your hopes up for "Sin City 2," but we'll keep our fingers crossed.
Finally, Rodriguez revealed plans for a new film based on recently deceased artist Frank Franzetta's iconic painting "Fire & Ice." The painting was made into an animated film by Ralph Bakshi in 1983, and Rodriguez indicated that the project is part of a bigger effort to raise awareness of Frazetta's legacy.
Which Rodriguez project (if any) are you most interested in? Chime in below or on Facebook or Twitter.