Watch the trailer for the George Lucas-produced WWII fighter plane movie "Red Tails"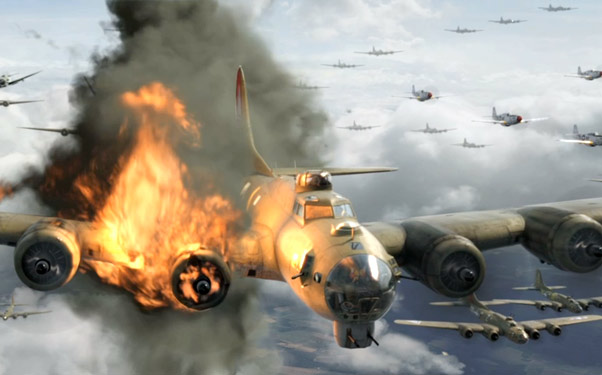 Posted by Aubrey Sitterson on
George Lucas has been working on his Tuskeegee Airmen flick, "Red Tails," since 1988 – that's a year before "Indiana Jones and the Last Crusade" for those keeping track. Actual production on the flick finally began in 2009 under director Anthony Hemingway, though Lucas himself took control of reshoots during March of last year. Now, after years of waiting, not only does the movie finally have a release date, January 20, 2012, but you can even get a look at the first trailer.
Based on the African-American combat pilots that broke the color barrier during World War II, "Red Tails" features a killer cast including Cuba Gooding Jr., Terrence Howard, Nate Parker, Bryan Cranston and even Method Man. The trailer for the flick features all of the triumph against racist adversity that you'd expect, but melds it with some absolutely fantastic looking scenes of aerial dogfights. This has been a passion project for Lucas for literally decades, and it's clear that he's committed to the film looking as incredible as possible.
Check out the trailer below and let us know what you think in the comments or on Facebook and Twitter.