Exclusive premiere: Timber Timbre "Bad Ritual"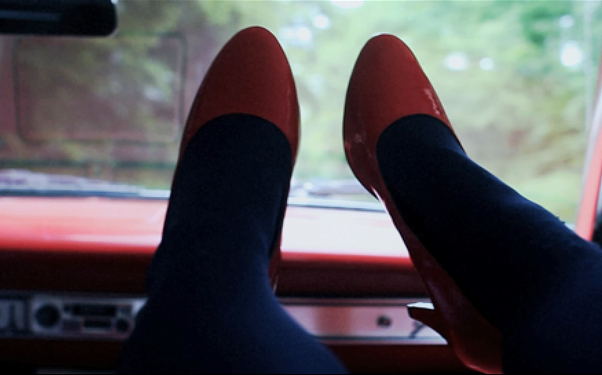 Posted by Brandon Kim on
It's been six years since Timber Timbre's debut record, but multi-instrumentalists Taylor Kirk, Mika Posen and Simon Trottier have finally united again for their sophomore release (as a full band), "Creep On Creepin' On." This video for "Bad Ritual" isn't quite as seedy as it sounds, but director Olivier Groulx's mix of naughty imagery juxtaposed with explosive horrors lends it a sinking feeling that amplifies the tone of the song. No wonder then, that Timber Timbre's music has previously found a home on AMC's series "Breaking Bad." You can almost smell the meth cooking.
"It's a bad, bad, ritual, but it calms me down," Kirk croons over sultry drums, come hither bass, and the most tempting piano you've ever heard. "The idea is to make music we love and therefore embrace the risk of sounding like all the music we've ever loved, all at once," Kirk said. Fair warning, that sound may make you feel high.
video player loading
.
.
.
Timber Timbre will be playing a huge show with Lykke Li in Central Park August 1st, and then kicking off a European tour. Dates here.
What's your bad ritual? Let us know in the comments below or on Twitter or Facebook!