Canada's Polaris announces Short List, America continues to ignore its fringes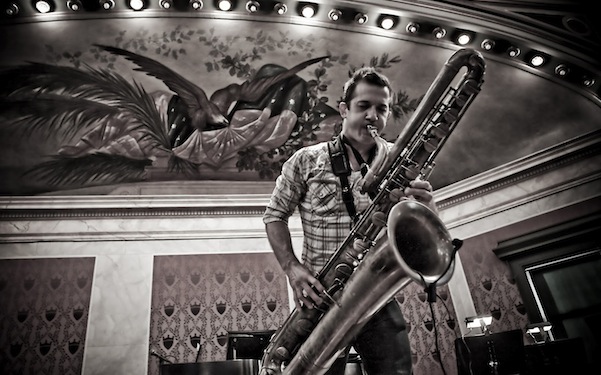 Posted by Grayson Currin on
Yesterday afternoon, Fucked Up frontman Damian Abraham and CBC DJ Grant Lawrence announced the 10 albums that comprise the Short List for this year's Polaris Music Prize, the Canadian award that honors the country's best annual album without regard for sales or popularity. Past winners include, of course, Fucked Up, Caribou and Final Fantasy's extravagant He Poos Clouds. This is a big year for Polaris, as the sum the winning artist takes home has increased from $20,000 to $30,000 in spite of recent Canadian arts funding woes.
Any such list is bound to generate its share of complaints about omissions and inclusions, but at least as an American onlooker, it's enough to generate a fair share of envy, too. There is no relevant stateside equivalent to Polaris, where Colin Stetson's outbound saxophone excursions (I mean, this dude is bringing circular breathing toward the mainstream, something I never thought I'd type) and Braids' sexually charged rhythmic explorations share shoulder space with Grammy winners The Arcade Fire and the fair adult-contemporary bard Ron Sexsmith. That's not to mention Austra's paradoxically chirpy and gothic charms or Dan Bejar's wild-eyed, carefully worded sprees as Destroyer. The Arcade Fire's Grammy victory in February was enough to make a meme of public consternation, a movement that made it painfully clear that there's no widespread coronation for artists working just below the mainstream and below the U.S.-Canadian border. The best we might hope for, after all, is a Bon Iver, Bon Iver Grammy nod. Hey, at least that record features Stetson.
Do you think America needs its own Polaris-like prize? Why, or why not?