Roman Polanski's "Carnage" to open the New York Film Festival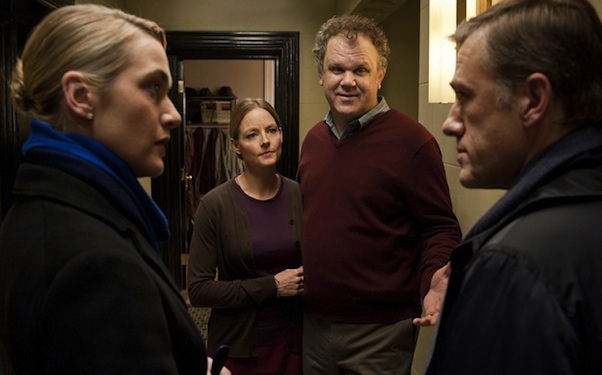 Posted by Matt Singer on
New Yorkers will get the first Stateside crack at Roman Polanski's new film "Carnage" when it opens this year's New York Film Festival. Here's the description from the Film Society of Lincoln Center's press release:
"Based on Yasmina Reza's 'God of Carnage,' the 2009 Tony Award-winner for Best Play, 'Carnage' follows the events of an evening when two Brooklyn couples are brought together after their children are involved in a playground fight. Produced by Said Ben Said, the Sony Pictures Classics release stars Academy Award winners Jodie Foster, Kate Winslet and Christoph Waltz and Academy Award nominee John C. Reilly.
It's so weird when they list casts like that and there's always the one guy, poor John C. Reilly in this case, who gets singled out as "just" an Academy Award nominee. You're a winner in our book, John. Foster, Winslet, and Waltz never got to play a Beastie Boy who pees on the other Beastie Boys. No one can take that away from you.
Film Society executive director Rose Kuo said that "the film will certainly provoke the kind of discussions about contemporary issues that guarantee a memorable night." I'm sure those "contemporary issues" will include a reopening of the debate over the morality of enjoying Polanski's films in light of his pleading guilty to the charge of unlawful sex with a minor back in the late 1970s. When Polanski's last film, "The Ghost Writer," hit theaters, the question for a lot of people wasn't whether it was a good movie or not, but whether it was even permissible to think it was a good movie at all given Polanski's crimes.
Expect similar arguments in every "Carnage" review and all over social media when the film premieres later this summer at the Venice Film Festival before making its way to the Upper West Side for the 49th New York Film Festival, which runs September 30 to October 16. We'll save our thoughts on the subject until then.
What other movies do you hope to see at this year's New York Film Festival? Tell us in the comments below or on Facebook and Twitter.