New image for Alex Proyas' "Paradise Lost" teases Bradley Cooper as Lucifer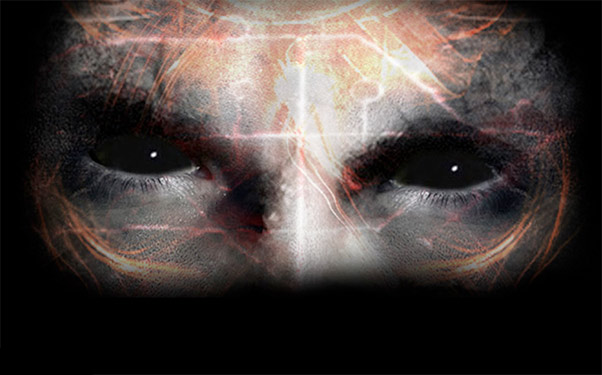 Posted by Aubrey Sitterson on
As part of the continuing effort to ensure that lazy teachers have something to make their students watch the day after exams, Legendary Pictures is apparently totally serious about their upcoming adaptation of John Milton's legendary epic poem, "Paradise Lost." The 2012 film stars Bradley Cooper as the devil, while the rest of the cast is currently unknown.
Cooper is a pretty excellent choice to play the ruler of hell, as Milton's Satan was by turns both arrogant and charismatic, personality traits that have been cultivated by several of Cooper's film roles. Now, courtesy of a new image revealed on Legendary's own blog comes our first look at Cooper as Lucifer.
The image doesn't give much, or well, anything, away, but with Cooper's grayed out face, fully black eyes and swirling red details, and the involvement of director Alex Proyas, we're expecting a rather unique aesthetic for the film. Proyas is best known for the dark, heavily-stylized aesthetic he has brought to films including "The Crow," "Dark City" and others, and will presumably do something similar with this action-based take on the most exciting of all the 17th century Christian epic poems.
What do you think about our first look at Bradley Cooper as Lucifer? Would you make a deal with this devil? Tell us below in the comments or on Facebook and Twitter.