Our favorite Comic-Con tweets: Day 1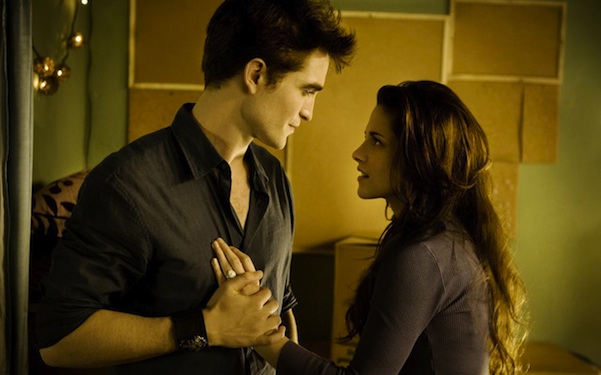 Posted by Matt Singer on
Throughout the week, IFC News is hunting through Twitter for the best tweets from Comic-Con. Here are our favorites from Day One (lotta "Twilight" today); feel free to share yours below:
theunabeefer: New costume: I am now dressed as Casey Anthony. #sdcc
michaelaelsner: The #SDCC is getting underway and while I'm not attending, I've left uneaten Taco Bell around my house so it will smell like I'm there!
MarkusVanOben: When I lived in San Diego, the idea of fun at the Comic-Con was to fart near Wil Wheaton. Nowadays it seems a lot more exciting. #SDCC
readyfuels: In line for Ballroom 20. Seriously questioning my life choices. #SDCC
KariLikeSafari: Just saw shirt: "I shaved my balls for Comic-Con." #SDCC
staypuft85: I've arrived in the whale's vagina. It's tough finding parking here. #sdcc
trexexplosion: Hot girl in a princess leia outfit bragging about how brave she is for putting herself out there. What a trooper. #SDCC
shugarae: So we waited in a long line for 2hrs, only to find that there was another, shorter line all along. #sigh #SDCC
Devindra: Twilight fans camped out for days to get into the #sdcc panel. But now people are getting in after waiting 15 mins in line. Hilarious
mrbeaks: In Hall H for BREAKING DAWN panel. Aroused. #sdcc
MoviesOnDemand: Audience questions so far focus on birthing scene and Rob's back muscles. #breakingdawn #SDCC
gracietrinidad: Best question from 7 year old: "Rob, do you like having babies with Bella?" #twilight #sdcc
mtgilchrist: BREAKING: Robert Pattinson laughs awkwardly at a question he can't fully answer. #sdcc (via @Boxoffice)
speedyturdle: Hooters near #SDCC is sticky. With what? I'm not sure.
Spotted a great Comic-Con tweet? Send it to us in the comments below or on Twitter and Facebook and we'll include it in a future post.