Our favorite Comic-Con tweets: Weekend edition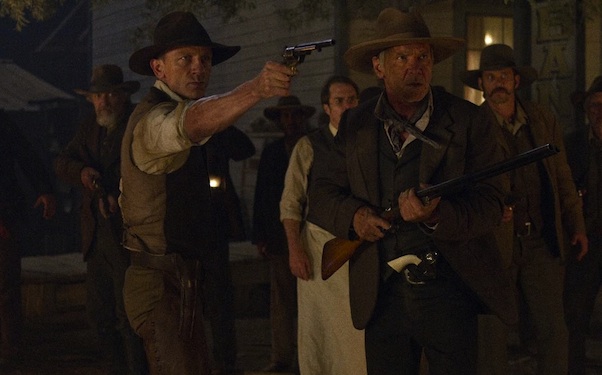 Posted by Matt Singer on
Throughout the weekend, IFC News hunted through Twitter for the best tweets from Comic-Con. Here are our favorites from Saturday and Sunday — including two from the "Cowboys & Aliens" party that make it sound like San Diego Rashomon-Con; feel free to share yours below:
Shorester: The food at #sdcc is perfect. It makes the lines move faster by converting humans into fart powered propulsion vehicles.
TheArtimus: Cowboys & Aliens after party. Single coolest thing I've ever done. Period. #sdcc
Mr_Azrael: San Diego Comic-Con`s Worst Nightmare http://yfrog.com/kivh53j
BurghCrow78: Best costume frm comic con ever LOL http://t.co/Kh1KbJX
kwhitehouse: The best costume I saw at #SDCC: http://t.co/LUau0ce
thood1699: SDCC Rule. Ask for photo, if u feel u must. Politely. Do NOT take an Extended Edition Director's Cut film with ur eyes. Stay classy, nerds
rob_keyes: Cowboys and Aliens afterparty is dead, talent left ASAP and an hour ago the crowds disappeared. Heading back to the#SDCC scene.
piratesmiles: The Joker is apparently a Gryffindor #sdcc
live315: If you are at #sdcc and not at the @wizards_magic panel right now, that's a giant #fail
cyberauron: Went to #sdcc and all i got was a sonic screwdriver… things heavy
ders808: My worst moment of Comic Con, when I drunkenly cornered Stephen Dorff and slurred "Loved you in that hotel movie."
Jon_Favreau: Reports of the death of Comic Con have been greatly exaggerated.
Spotted a great Comic-Con tweet? Send it to us in the comments below or on Twitter and Facebook.