Spike Lee can't get a sequel to "Inside Man," but he might just remake Korean revenge flick "Oldboy"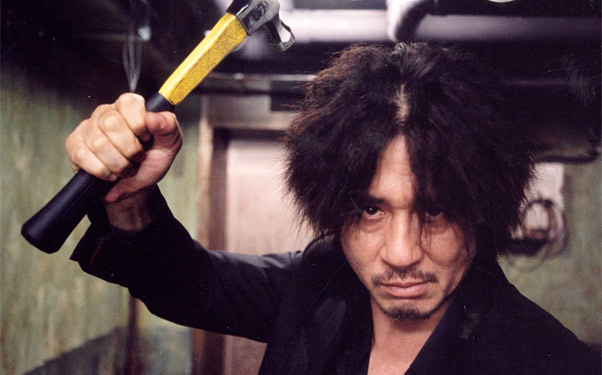 Posted by IFC on
Park Chan-wook's "Oldboy" is revered by Asian film fans, hammer enthusiasts and Virginia Tech serial killers worldwide, but the South Korean thriller could be getting an American remake by an unlikely director: Spike Lee.
Recently, Lee told Charlie Rose that the three-year gap since his last film wasn't by choice, but rather a result of the director's struggle to find funding in the wake of the 2008 flop, "Miracle at St. Anna." The director added that he can't even get studio support for a sequel to his most successful film, "Inside Man," with stars Denzel Washington and Jodie Foster returning.
But while "Inside Man 2: The Squeakquel" doesn't look like it's going to be happening any time soon, rumors have come out that Lee might take the reigns of the long-gestating American "Oldboy." While you were recovering from alcohol, barbecue and explosive related headaches yesterday, the fine folks at Twitch Film picked up on the rumor that Lee would helm the flick from a script by Mark Protosevich, of "Thor" and "I Am Legend" fame.
Previously, a series of directors including Steven Spielberg, Matthew Vaughn and Danny Boyle have rumored to be considered for the remake, but clearly none of those have clicked into place. Fans of the original "Oldboy" have been wringing their hands since the first time this rumor cropped up, over concerns that an American version of the film might sanitize some of the flick's more sensational, albeit somewhat nonsensical, elements. Now, it looks like they might also have to start worrying about whether Mars Blackmon shows up.
Would you like up for a Spike Lee-helmed remake of "Old Boy"? Tell us below or on Twitter or Facebook.