The price of your Netflix plan is about to go up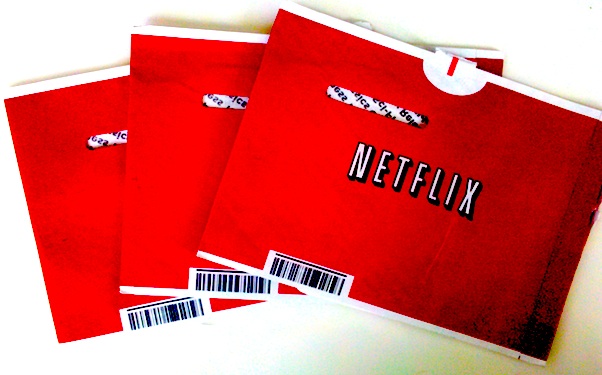 Posted by Matt Singer on
Attention Netflix users: the price of your plan is about to go up, potentially as much as 60%. Earlier today, the company announced on its blog that it was splitting its two services — DVDs sent through the mail and unlimited streaming movies over the Internet. Now instead of paying $9.99 for one movie at a time and unlimited streaming, starting September 1 (or immediately, if you're just signing up) you'll have to pay $7.99 for each — eight bucks for the DVDs and eight bucks for the streaming. That comes to $15.98 per month, a six dollar increase over the previous price. It's not an eight buck a month hike across the board; the new prices vary by the size of your plan. I have Netflix's four DVD plus unlimited streaming package, which according to the "Your Account" section of Netflix's site, will only rise by $1.99 per month starting in September.
As to the why, there are all sorts of theories besides, y'know, "Spaceballs 2: The Search For More Money." Jessie Becker from Netflix offers the official reason:
"Last November when we launched our $7.99 unlimited streaming plan, DVDs by mail was treated as a $2 add on to our unlimited streaming plan. At the time, we didn't anticipate offering DVD only plans. Since then we have realized that there is still a very large continuing demand for DVDs both from our existing members as well as non-members. Given the long life we think DVDs by mail will have, treating DVDs as a $2 add on to our unlimited streaming plan neither makes great financial sense nor satisfies people who just want DVDs. Creating an unlimited DVDs by mail plan (no streaming) at our lowest price ever, $7.99, does make sense and will ensure a long life for our DVDs by mail offering."
The Los Angeles Times, meanwhile, attributes the price spike to "the more challenging economics the company faces to acquire digital content and ship DVDs." The Times even speculates that Netflix could actually benefit from a slight decrease in membership. If people cancel the DVD portion of their membership, they save on shipping costs. If they cancel the streaming portion of their membership, they can reoffer Sony Pictures movies that it recently lost "because its subscriber total exceeded a cap established by the studio."
In other words, Netflix is a victim of its own success. In the past, they got streaming content on the cheap because no one thought the rights were worth much, but now studios know better. Netflix has to continue to offer their customers the same sort of streaming content they've gotten accustomed to, but the amount they're going to have to pay for that content is only going to rise. Which means the price customers pay for that service has to rise too.
On the other hand, Netflix can't exactly plead poverty. Their stock hit an all-time high last week on news of their expansion into Latin America. And anecdotally, I can't help but notice that they're raising prices right as they've driven the last couple video stores in my neighborhood out of business. That's sort of distressing. According to the 6,000 angry comments and counting on Netflix's Facebook page a lot of people aren't happy about it, either.
We all fell in love with Netflix in the first place because of the convenience and the price: it was a cheaper, easier model for movie rentals without due dates or late fees. I just hope the company doesn't forget that.
Will you change your Netflix plan because of this price increase? Tell us in the comments below or on Facebook and Twitter.