"Need for Speed: The Run" breaks the speed limit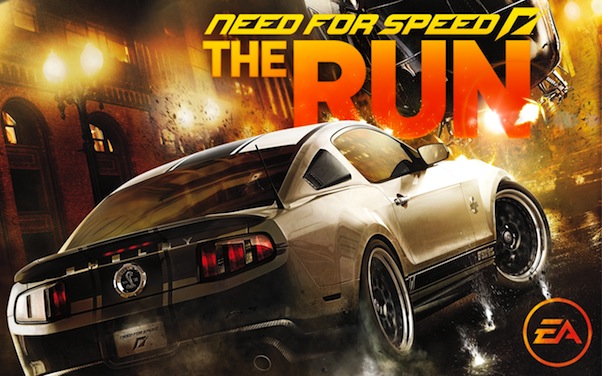 Posted by Evan Narcisse on
In most racing games, the cars are the lead protagonists. The sprightliness of gear shifting, durability of its chassis and top speed count as character traits, with some titles not even bothering to model a driver character behind the wheel.
"Need for Speed: The Run" is different. Main character Jack owes the wrong people a whole lot of money and both cops and crooks want his head on a platter. But, all that drama goe away if he can win the $25 million first-place prize in an illegal, off-the-grid cross-country race called The Run.
Previous "Need for Speed" games tried to tell stories before, but most of those efforts had you in control of an anonymous nonentity. Jack's different. You'll take him out of the car during frantic chase and fight sequences where he's jumping off rooftops and fighting cops. These quick moments play an interactive cutscenes, rather than any kind of "GTA"-style open-world exploration. the cutting-edge Frostbite 2 game engine from EA's DICE division powers "NFS: The Run," delivering sharp-looking simulated physics, lighting and animation. Of course, there's tons of automotive eye candy, too. A start-studded line-up of rides will include impressive models like the Porsche 911 GT2 and McLaren MP4-12C. Dozens of cars you'd never be able to afford in real life will unlock as the game progresses, making this game a must for car cognoscenti.
Autolog-the in-game social network that tracks and compares your friends' progress-lets players view dynamic status updates and forms the hub of the multiplayer experience, which constantly challenges you to beat your friends' performance on various tracks. When I played it yesterday, "The Run" impressed me with how it handled the visual challenges of a chaotic urban drag race while transitioning to top-shelf character animations. It's like playing the bastard child of "Gone in 60 Seconds" and "Fast & Furious." The game's due out November 15th for all major consoles.