Music for Fridays: Unknown Mortal Orchestra's dance-ready "How Can U Luv Me"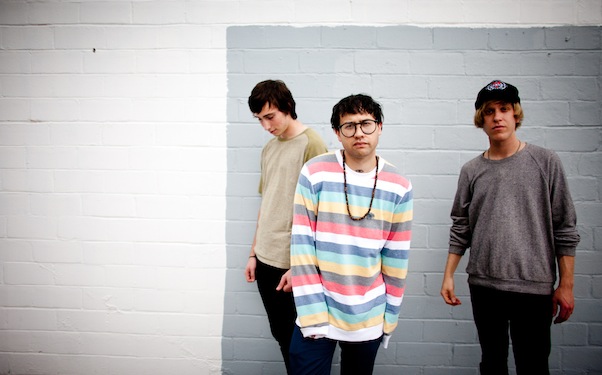 Posted by Grayson Currin on
Note: Each Friday, we'll close with a song we consider a suiting goodbye for the workweek. With each Music for Fridays post, check for a free mp3. Download "How Can U Luv Me" here.
We're going to return tomorrow with a list of five new songs that might suit your Fourth of July cookout fairly well, but we'll head out for the start of the long weekend with this jam from Unknown Mortal Orchestra's self-titled debut LP. Sure, there's something possibly patriotic and redeeming about the story of New Zealand emigrant Ruban Nielson. After moving to Portland, he inked a deal with what used to be a new American blues label, Fat Possum, and became a bona fide 21st century Internet buzz band. But tonight the appeal of "How Can U Luv Me" (download here) comes from its perfectly awkward rhythm, its undeniably chirpy melody and its cynically lovesick lyrics. This is a song intended for dancing–whether that means by yourself before you head to the Friday happy hour or later tonight, when you're too happy to brood about being home by yourself.
And tomorrow, go out and treat yourself to Unknown Mortal Orchestra's LP. It's one of the more fun and wild experiences on the wooly side of indie rock this year. Enjoy.