Martin Scorsese's "Hugo" gets a chase-heavy trailer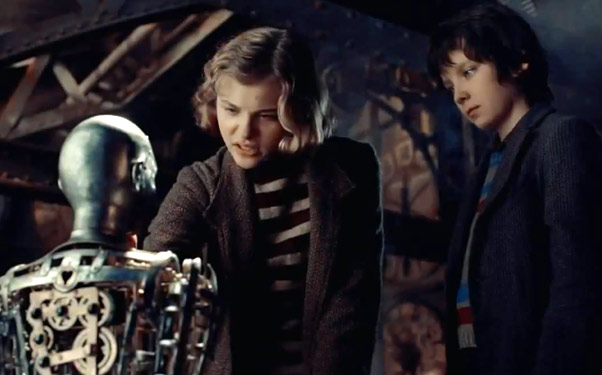 Posted by Brian Jacks on
Cinema icon Martin Scorsese's "Hugo" is ostensibly the director's first foray into younger-skewing subject material (and 3-D), but given it's from the mind who gave us "Taxi Driver," "Goodfellas" and "The Departed," we're going to go ahead and say it's probably worth watching for all ages.
Based on the book "The Invention of Hugo Cabret," the film follows a young orphan who lives in a Paris train station. As evidenced by the trailer, there's a lot of running involved when you reside within a Parisian terminal: being chased by the police, bolting from a runaway locomotive, hiding from dogs, etc., all to the soundtrack of 30 Seconds to Mars (which incidentally is probably the closest Jared Leto will ever get to a Scorsese movie).
The trailer doesn't give away too much of the story's plot, beyond the general idea that there's a whimsical adventure at play involving the child and a curious young girl, and somehow it intersects with a robot invented by the boy's father. Like many Scorsese films there's a deeper mystery at hand, but we'll probably have to wait until the film's November 23 release date to find out all the details (unless you've read the book, in which case congratulations, you're a cheater).
Check out the trailer above and let us know what you think, either in the comments below, on Facebook or on Twitter.