"Margin Call" trailer: big stars and collateral damage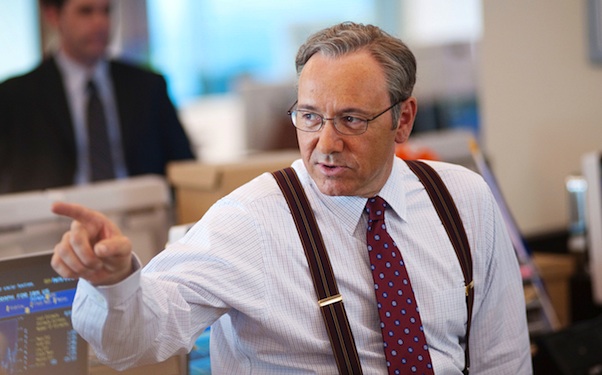 Posted by Matt Singer on
Roadside Attractions has released the first trailer for "Margin Call," which debuted earlier this year at the Sundance Film Festival and opens in theaters on October 21, 2011. If you're going to this one you're going for two things: the inside story of our financial meltdown (collateral damage, people! C'mon, that's gold) and a Dream Team-caliber cast that includes Kevin Spacey, Zachary Quinto, Paul Bettany, Demi Moore and more. On a side note: if Demi Moore ever stars in a sitcom about a single mom teaching a rowdy high school history class, it has to be called "Moore and More" right? There's no other choice.
Here's the trailer:
We'll have more coverage of the film when we get closer to release but in the meantime you can check out some reviews of the film over on Rotten Tomatoes or listen to our podcast about this year's Sundance, which includes Alison Willmore's take on the film.
Looking forward to "Margin Call?" Tell us in the comments below or on Facebook and Twitter.