First look: Gerard Butler as "Machine Gun Preacher"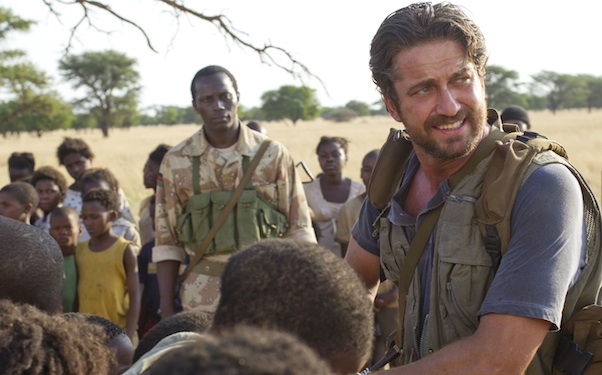 Posted by Matt Singer on
The folks at Relativity have sent over our first look (seen above) at the upcoming drama "Machine Gun Preacher" starring Gerard Butler (seen above, on the right, the guy who looks like Gerard Butler). "Preacher" is the first directorial effort from Marc Forster since his James Bond flick "Quantum of Solace" and his last directorial effort before he teams with Brad Pitt in adapting the hugely popular zombie book "World War Z." Here's the official synopsis:
In this inspirational true story, "Machine Gun Preacher" is about Sam Childers, a former drug-dealing criminal who undergoes an astonishing transformation and finds an unexpected calling as the savior of hundreds of kidnapped and orphaned children. Gerard Butler ("300") delivers a searing performance as Childers, the impassioned founder of the Angels of East Africa rescue organization in Golden Globe-nominated director Marc Forster's ("Monster's Ball," "Finding Neverland") moving story of violence and redemption.
Sounds interesting, but I have to be honest: based on the title and the star, I was kind of hoping it would be a spiritual sequel to "Hobo With a Shotgun." Man of the cloth loses his faith, finds a semiautomatic, something something, orgy of exploitation violence. It appears that "Machine Gun Preacher' will be a good deal more serious and more inspirational than that. Oh well. Could still be good.
"Machine Gun Preacher" makes its world premiere at the Toronto Film Festival, and opens in New York and Los Angeles on September 23 and expands to additional cities in the following weeks.
What's your favorite Gerard Butler role? Tell us in the comments below or on Facebook and Twitter.