Seth Gordon remaking his "King of Kong" as a mockumentary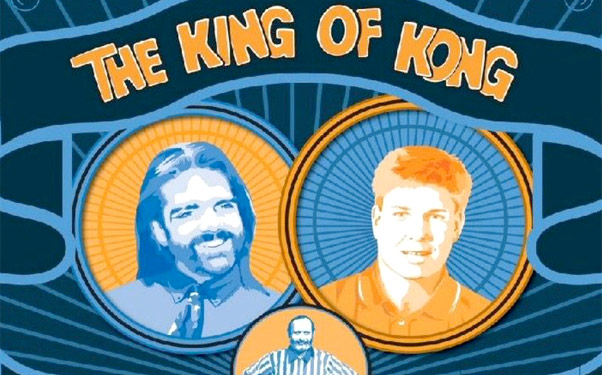 Posted by IFC on
For some people, a serious look at the world of competitive "Donkey Kong" would already count as a mockumentary. Not so for Seth Gordon, the director of "The King of Kong: A Fistful of Quarters," who has made public his intentions to direct a new mockumentary adaptation of his breakout hit.
The 2007 documentary followed "Donkey Kong" newcomer Steve Wiebe as he struggled to wrest the world record high score on the game from long-time champion Billy Mitchell. As you can probably imagine, 85% of the people in this movie are at least 75% nuts, so it makes for a pretty good time.
Rumors of some kind of follow-up to the film have circled for years, with Gordon having claimed at different times that it would be both a remake and a sequel. Now, the "Horrible Bosses" director appears to be taking the mockumentary route: "I've done some work on 'Modern Family' and 'The Office' and have worked in this doc style, and so that inspired me to say, instead of doing a traditional narrative feature script, what if we did the remake in the doc style?"
Talking to The Playlist, Gordon continued to ask rhetorical questions about the film, querying, "What doors does that open? What opportunities? What additional story could we tell?" before finally stating, "And that's essentially the approach we took."
Of course, we've still got some questions of our own, chief among them being, "Why bother remaking an already funny documentary as a mockumentary?" and also, "Haven't we mocked Billy Mitchell and his outfits enough?" The whole thing seems like shooting fish in a barrel. A barrel that's been thrown down a perilous construction site by an enraged gorilla.
That being said, we should probably just be happy that he's not making a movie based on a Disney ride. Knock on wood.
Would you be interested in watching a "Kong of Kong" mockumentary? Chime in below or on Facebook or Twitter.