"Katamari Damacy" Creator Joins Up with Indie Devs Tiny Speck for "Glitch" MMO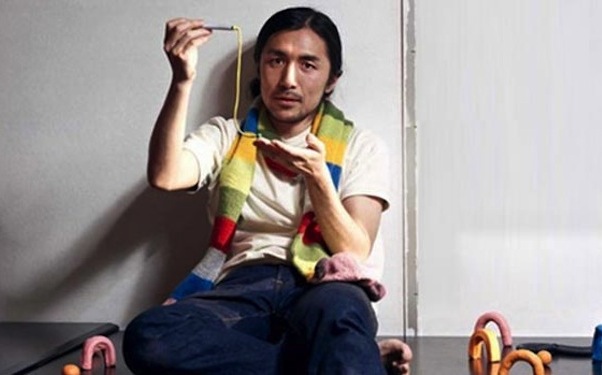 Posted by Evan Narcisse on
Keita Takahashi threw everyone in video games for a loop with his bizarre classic "Katamari Damacy" in 2004. He fled the sequel-itis that rendered the game's ideas inert and emerged with the even more strange yet oddly charming "Noby Noby Boy" in 2009. The PlayStation Network title was more of a toy than a game, with players controlling an elongated cartoon character named Boy. You could stretch him at will and every centimeter players stretched their Boys gets submitted online to Girl, which helps her stretch to new planets and connect people across the whole galaxy. The goal was to help Girl extend as far as possible into a virtual Milky Way, which made "Noby Noby" more of an online collaboration than anything. But, hey, players could ingest cats, cows, balls or people, and send them flying out Boy's butthole, no worse for the wear! Huh? Exactly.
After the befuddled response "Noby Noby Boy" got, Takahashi said that he was going design a playground in Nottingham, England. That was followed by the announcement of a new project called "Souponuts" at Takahashi's Uvula website. These developments gave glimmers of hope, but it seemed like Takahashi would be hard-pressed to bring his ideas to light. For a while there, it looked like we lost one of gaming's most unpredictable and iconoclastic creators. From the outside looking in, what someone like Takahashi seems to need is the right kind of infrastructure. Not one where profit bleeds out creativity, as was the case at Takahashi's last employer, Japanese publisher Namco.
Well, now it seems like Takahashi may be getting that kind of infrastructure thanks to a partnership with dev studio Tiny Speck. The Vancouver outfit's building a creativity-centric, collaborative MMO called "Glitch" and it's just announced that Takahashi will be joining their team. Tiny Speck's Stewart Butterfield wrote the following on the "Glitch" website:
Keita Takahashi, the creator of Katamari Damacy and Noby Noby Boy has always been a hero to everyone on the Glitch team. His power of imagination and ability to realize something wholly unique and different stands out in the history of games.

We know how hard it is to defy convention and make something entirely new. So we've always had tremendous respect for Keita's work and we were sad for games when we read a few years ago that he was pulling back from the industry because it was all getting "a bit dull".

A few months ago we were lucky enough to start talking to him. We played some Glitch together, batted ideas back and forth and found that we shared the same values — deep beliefs in curiosity, humor, absurdity, and above all a belief in the positive power of play.
"Glitch" still appears to be a ways off from final release but it's been in early beta testing for a while now. It'll be interesting to see how Takahashi's involvement influences the game's development.
"Katamari" fans, will you be checking out "Glitch" now that Takahashi's on the Tiny Speck team? Let us know in the comments below or on Facebook or Twitter.